---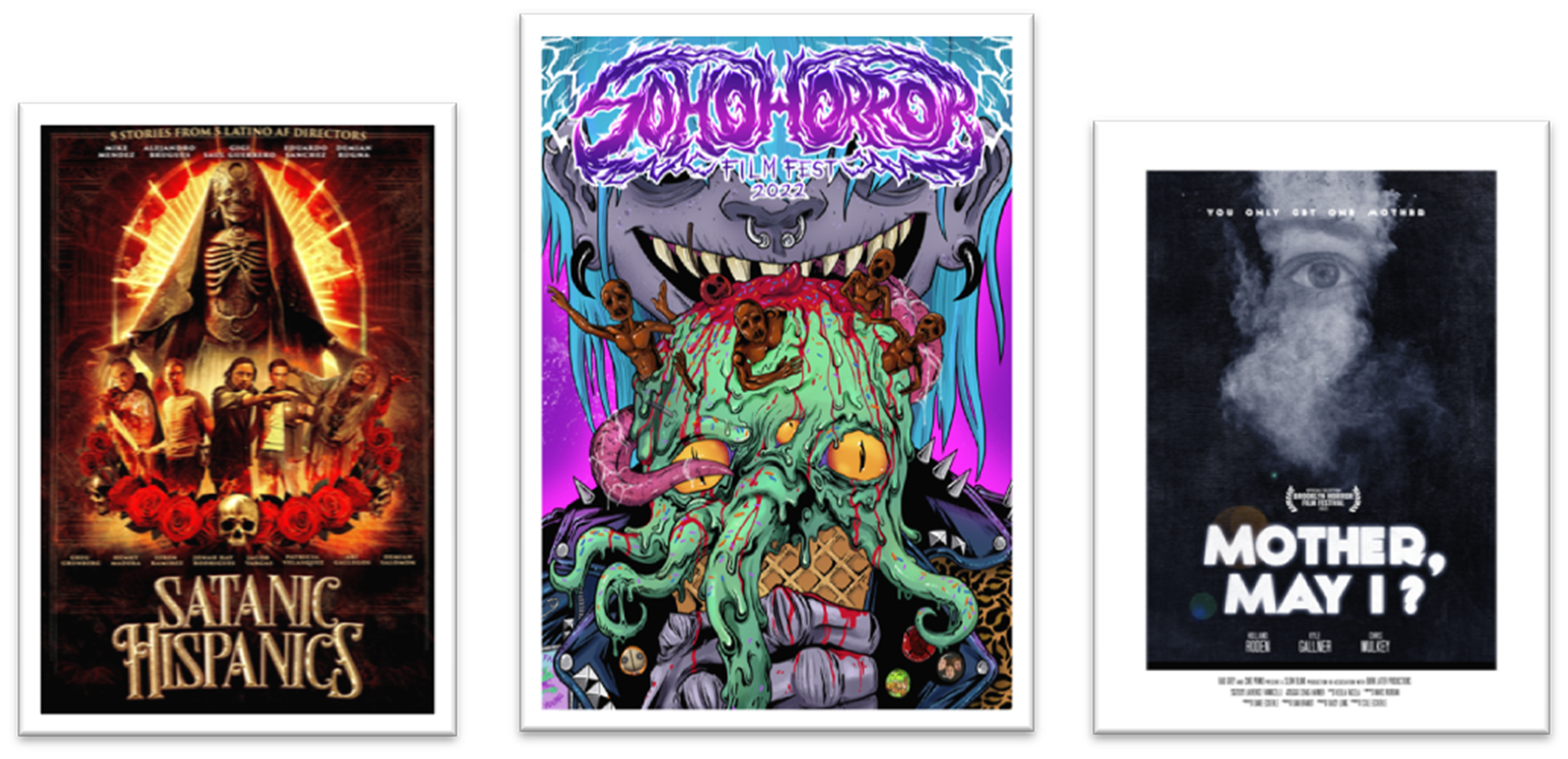 What you thought we were done with you? Following the announcement of an already landmark sized hybrid 2022 programme, the Soho Horror Film Festival today announces the addition of centrepiece films for both its in-person and virtual festivals; as well as a host of special events and the reveal of it's incredible official festival art from Cal Gee.
Headlining the in-person festival from the 11-13th November at the Whirled Cinema, Brixton will the U.K. Premiere of the kickass anthology SATANIC HISPANICS. Featuring segments from cult directors that have previously brought you such hits as TERRIFIED, THE BLAIR WITCH PROJECT, CULTURE SHOCK,BIG ASS SPIDER and JUAN OF THE DEAD; this unrelenting tapas of terror is a Latin-x-rated collection of stories imbued with both buckets of gore, side splitting hilarity and a cutting social commentary.
Not to be out-shone, the virtual festival running online from 17th-20th November will feature the UK Premiere of the Kyle Gallner starring psychological two-hander MOTHER, MAY I? as its centrepiece film. From PORNO's Laurence Vannicelli comes a devilishly twisted take on the possession genre, which finds a man returning to his childhood home to ready it for sale, only to find once they arrive his wife begins to act bewilderingly like his recently deceased mother… Calling Dr Freud.
Also filling out the online festival will be a trio of unmissable special live events. They will be joined by Ghouls Magazine for the QUEENS OF KING panel, discussing the works of the master of horror from a distinctly feminine perspective; alongside a short film competition of fan-made Stephen King adaptations (Enter now!). Because what's better than one live podcast, but two battling it out; the joined forces of A NIGHTMARE ON FIERCE STREET Podcast and I SPIT ON YOUR GRADES Podcast will unite to draw swords over the best slasher sequels of all time. And finally, to truly lower the moral standards of the event, Brad Hanson will be blowing the virtual roof off the virtual festival with a barf-o-rama live presentation on the history of vomit in horror cinema called: YOU SICK FUCKS. It's academia, darling.
All of this cements the Soho Horror Fest 2022 Programme with a record breaking 30 feature films, over 50 short films, and a litany of exclusive live events not to missed. Limited festival passes are selling fast and individual in-person film tickets are available now at www.sohohorrorfest.com/tickets; so don't miss out on what is sure to be the greatest horror party of the year.
---