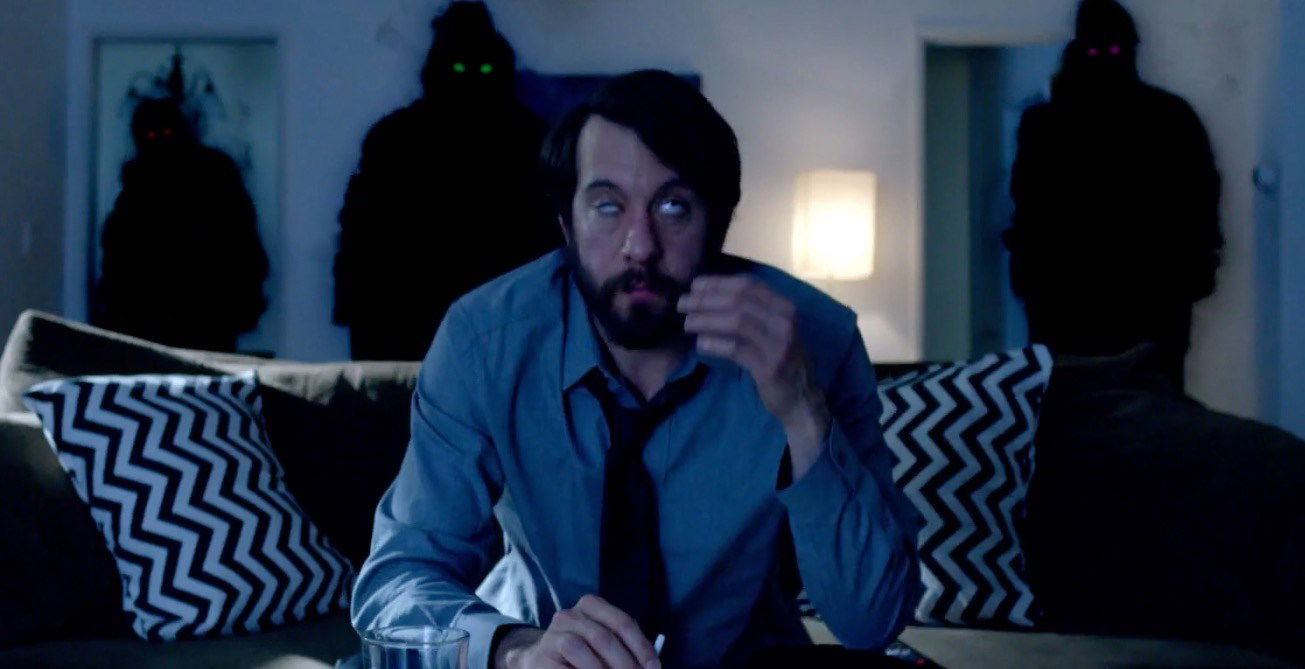 ALL THE CREATURES WERE STIRRING
Dir: Rebekah McKendry & David KcKendry. Starring: Graham Skipper, Constance Wu, Jocelin Donahue, Amanda Fuller. USA (2017) 80MIN
Christmas comes early this year, but you'll be decking the halls with bows of intestines after watching this riotous holiday anthology starring *everyone* you know and love from modern indie horror. This stocking is stuffed with immortal demons, the deadliest game of pass-the-parcel, killer reindeer, terrible amateur theatre, blood sucking succubae and even an anthology within an anthology.
Come take a ride on Santa's slay.
Screening with ONCE BITTEN
Dir: Pete Tomkies. Starring: Lauren Ashley Carter, Garth Maunders. UK (2018) 9MIN
Because just about the only indie horror darling that isn't in CREATURES is the perennially lovely Lauren Ashley Carter, and we couldn't miss her out; here is the constantly surprising neon drenched EC comics gem ONCE BITTEN.
Martha needs the toilet fixed in her bathroom, but theres one problem: her plumber may just be a vampire.