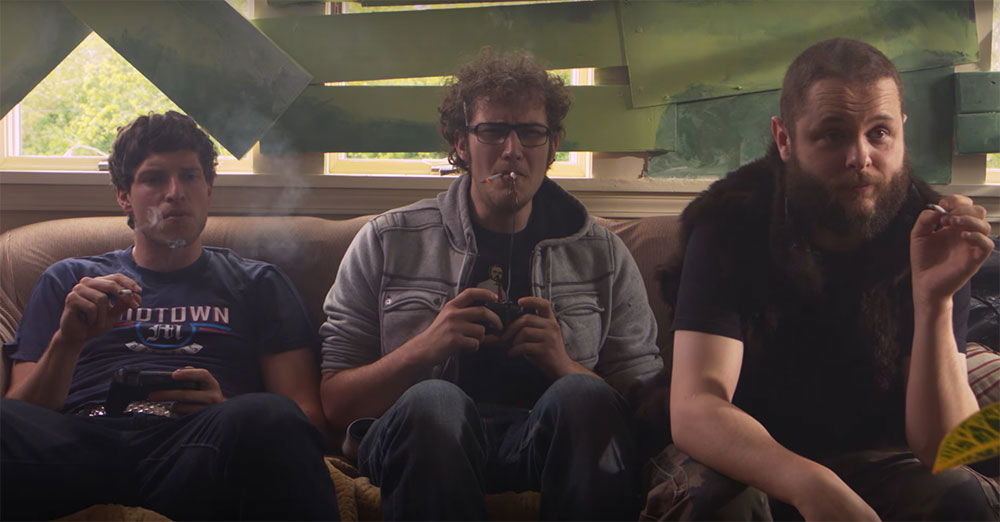 BONG OF THE LIVING DEAD
Dir: Max Groah. Starring: Daniel Kiely, Tiffany Arnold, Laura E Mock, Dan Nye. USA (2017) 81MIN
You'd be forgiven for rolling your eyes at the titles, but what we have here is far more than just a slapstick stoner zomedy. All the cannabinal cannibal goods are here, but beyond that is a subversive satirical and heart warming character driven B movie. It's also so hilarious, the cinema will sound like everyones high as a kite.
A group of friends and zombie movie buffs have their life long apocalyptic dream come true. But as their provisions run low and reality sets in, they realise the end of the world isn't all it's cracked up to be.
Screening with TATER (European Premiere)
Dir: Spencer Lenzie. Starring: Jeffrey Brown, Andrew Sheffield. USA (2018) 8MIN
A boy scientist must stop an evil space potato in this unrelentingly gory midnight masterpiece.
THE BLOODY BALLAD OF SQUIRT REYNOLDS (UK Premiere)
Dir: Anthony Cousins. Starring: Brianna Patnode, Nathan Tymoshuk, Lana Mattson, Justen Jones. USA (2018) 7MIN
After sadly losing the legend that was Burt Reynolds this year, what better an homage to remember him by than a campy camp-ground slasher musical? The kids at Camp Nawgonamakit are about to find out the tragic tale of Squirt Reynolds is more than just a legend.