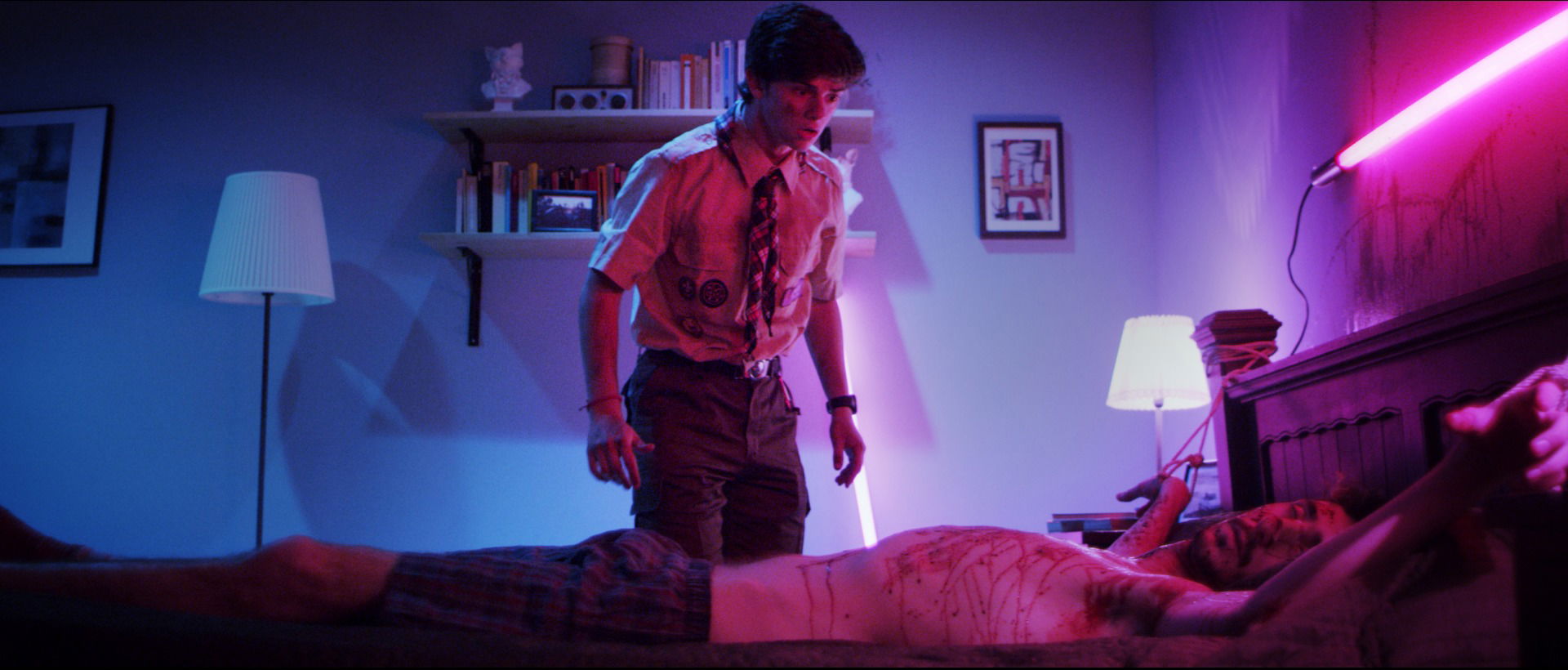 FRAMED
Dir: Marc Martinez Jordan. Starring: Biel Montoro, Daniel Hovarth, Julia Molins, Joe Manjon. Spain (2017) Spanish with English Subtitles. 80MIN
Like SAW 6 for the Snapchat generation, FRAMED finds a group of friends at a farewell party suddenly taken hostage by masked strangers who force them to play an increasingly sinister game for a viral streaming show. But what will stream quicker, the views, or their blood!? Deliciously gory, darkly funny and incredibly timely, you definitely won't want to swipe left on this nastily inventive and inventively nasty cautionary tale on the evils of social media fame.
Screening with MONSTAGRAM (European Premiere)
Dir: Jerome Sable. Starring Kimberly Alexander, Brayden Scott. USA (2017) 3MIN
From the wonderfully depraved mind that brought you STAGE FRIGHT and THE LEGEND OF BEAVER DAM, comes a brand new short that is like nectar for those people tired of seeing endless baby photos on their social media. Mum's beware, you're in for a Insta-scare.