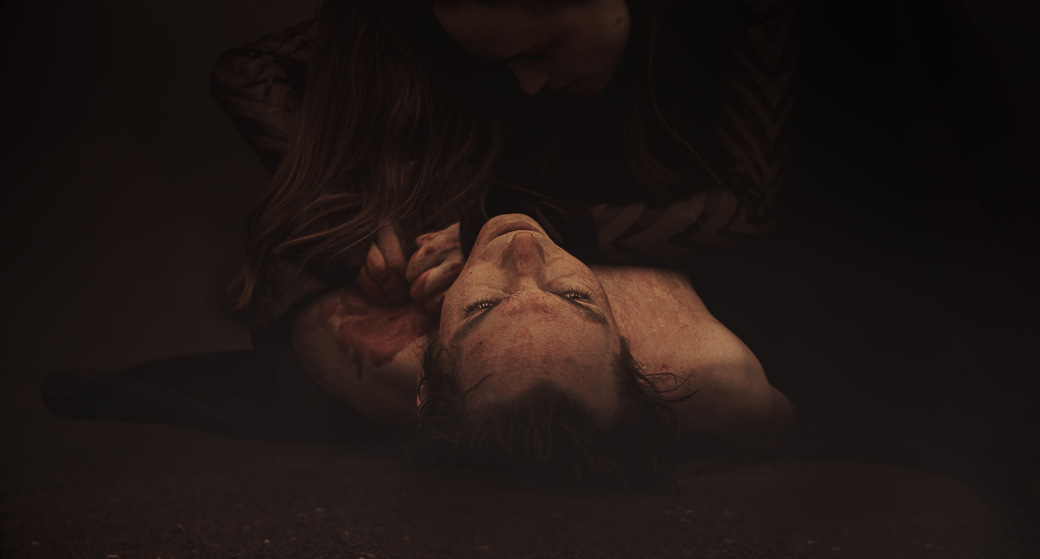 INVOLUTION
Dir: Pavel Khvaleev. Starring: Ryan Masson, Alyona Konstantinova, Dennis Hurley. Germany/Russia (2018) 84MIN
You've never quite seen an apocalyptic movie like this before, but what would you expect from the visionary Russian director behind III: THE RITUAL.
INVOLUTION tells us the story of Hamming and Liv, a couple living in the future. The Earth has been sent out of control, affected by a cruel and inhuman mechanism that turns back Darwin's theory of Evolution. Every person gradually starts to feel animal instincts: uncontrolled aggression, protection of offspring. All this creates chaos on the planet and leads directly to the extinction of mankind. Hamming meets Liv right before these horrifying events. And it seems that nothing can stand in the way of their relationship. However, quite soon, Liv disappears, and Hamming has to make an important step to face the world endangering his very own life in order to find her.
Screening with I AM THE DOORWAY
Dir: Robin Kasparik. Starring: Radim Vizvary, Eva Gorcicova. Czechia. 15MIN
Coming from a short story penned by Stephen King and shot in a first person POV, I AM THE DOORWAY is a startling sci fi horror about a man trapped on a spaceship with a strange virus growing inside of him. I hope you didn't eat breakfast before...