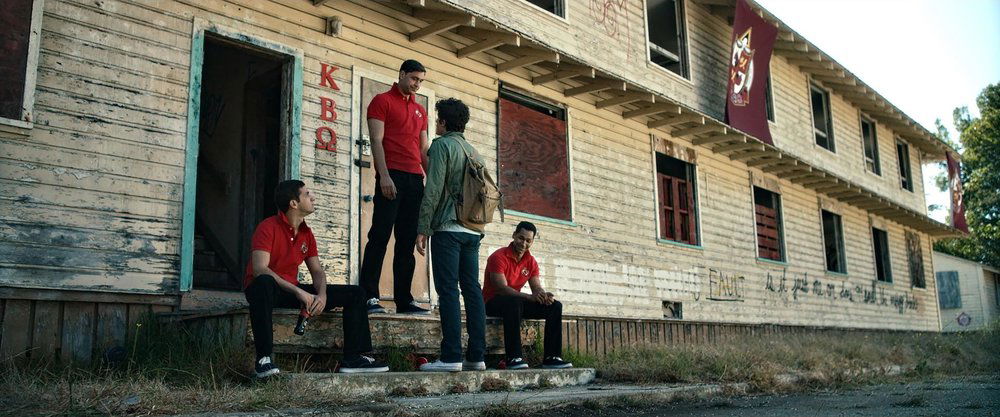 ROCK STEADY ROW
Dir: Trevor Stevens. Starring: Heston Horwin, Logan Huffman, Diamond White USA (2018) 77MIN
Get your pencil's at the ready, as for our closing gala, we're hazing you into the wild world of Rock Steady University, the demented feel good hit of the year that see's MAD MAX steal BMX BANDITS while on his way to ANIMAL HOUSE.
After having his prized bike stolen, our Eastwood-esque brooding hero finds himself caught between two warring fraternities in an apocalyptic standoff where bicycles are currency and University is a Western wasteland. Torn between reclaiming his precious wheelz, finding his place in the feral world of fraternity life, and battling a corrupt system ran by an unhinged Dean, will he graduate or will student finance devour his corpse?!
Blisteringly fun, hyper violent, and shrewdly observed with a fiercely feminist edge; a satire of both America's broken education system and the catastrophic approach to campus sexual assault, ROCK STEADY ROW is timely and no doubt a future cult classic.
Screening with LUNCH LADIES

Created by: Clarissa Jacobson Dir: JM Logan. Starring: Donna Pieroni, Mary Manofsky. USA (2018) 19MIN
For the past twenty years, obsessed Johnny Depp fans and fraternal twin sisters, Seretta and LouAnne Burr, have shared a miserable existence as high school Lunch Ladies serving up rubbery chicken parts, ammonia-treated government meat and whatever else the cash-strapped national lunch program sends their way.
This year is going to be different: The twin's Cheesy Burger Bites recipe is the Grand Prize Winner of Johnny Depp's Cook for Kid's Charity Event! Convinced this is their ticket out of high school hell town and that "The Depper" will hire them to be his very own Personal Chefs, their dreams are shattered after a snotty head cheerleader pushes them one step too far.
This forces the Lunch Ladies to ask themselves... WWJD?
What would Johnny do?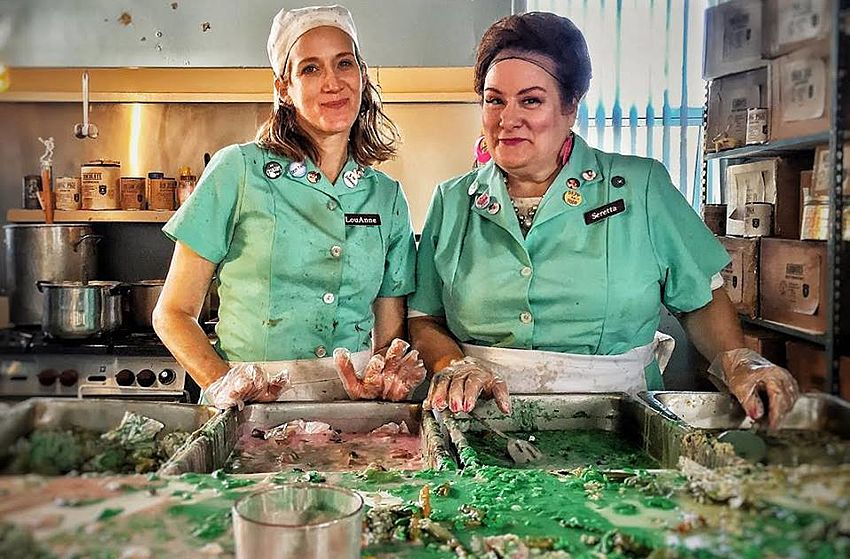 PROCEEDS OF CRIME (UK Premiere)
Dir: James Chappell. Starring: Sarah Bishop, Sabrina Haley, Ashleigh McFarlane. Australia (2017) 10MIN
Miss Hogg's gang 'The Birds of Prey' terrorise the city streets, stealing the hair of beautiful women but when they set their sights on the wrong target, they realise darker forces than themselves rule the night.