---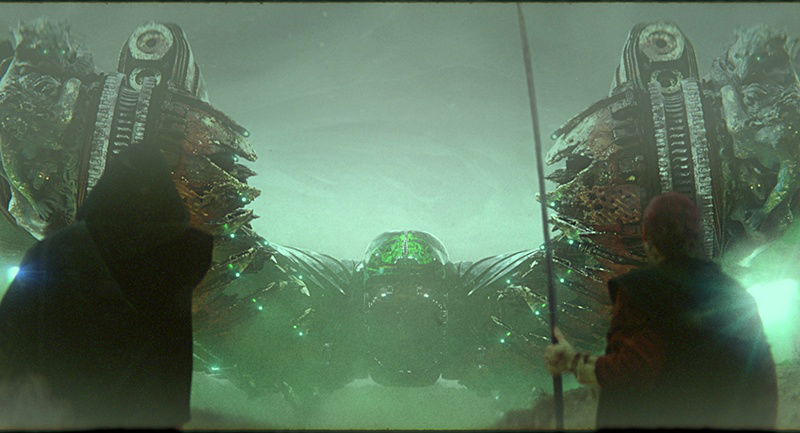 BLOOD MACHINES
(London Premiere)
Dir: Seth Ickerman Starring: Elisa Lasowski, Noémie Stevens, Anders Heinrichsen. France (2019) 50mins
We hope you're not sick of synthwave, Sci Fi or surrealism just yet, as the best of all of those is yet to come.
Two space hunters are tracking down a machine trying to free itself. After taking it down, they witness a mystical phenomenon: the ghost of a young woman pulls itself out of the machine, as if the spaceship had a soul. Trying to understand the nature of this entity, they start chasing the woman through space...
From the warped minds of French duo of Raphaël Hernandez and Savitri Joly-Gonfard along with synthwave artist CARPENTER BRUT, comes the full feature sequel to their 2016 music video "Turbo Killer" (below). Watching that and reading this may be a start, but truly nothing can prepare you for the spectacular space-opera explosia that is BLOOD MACHINES.
---