---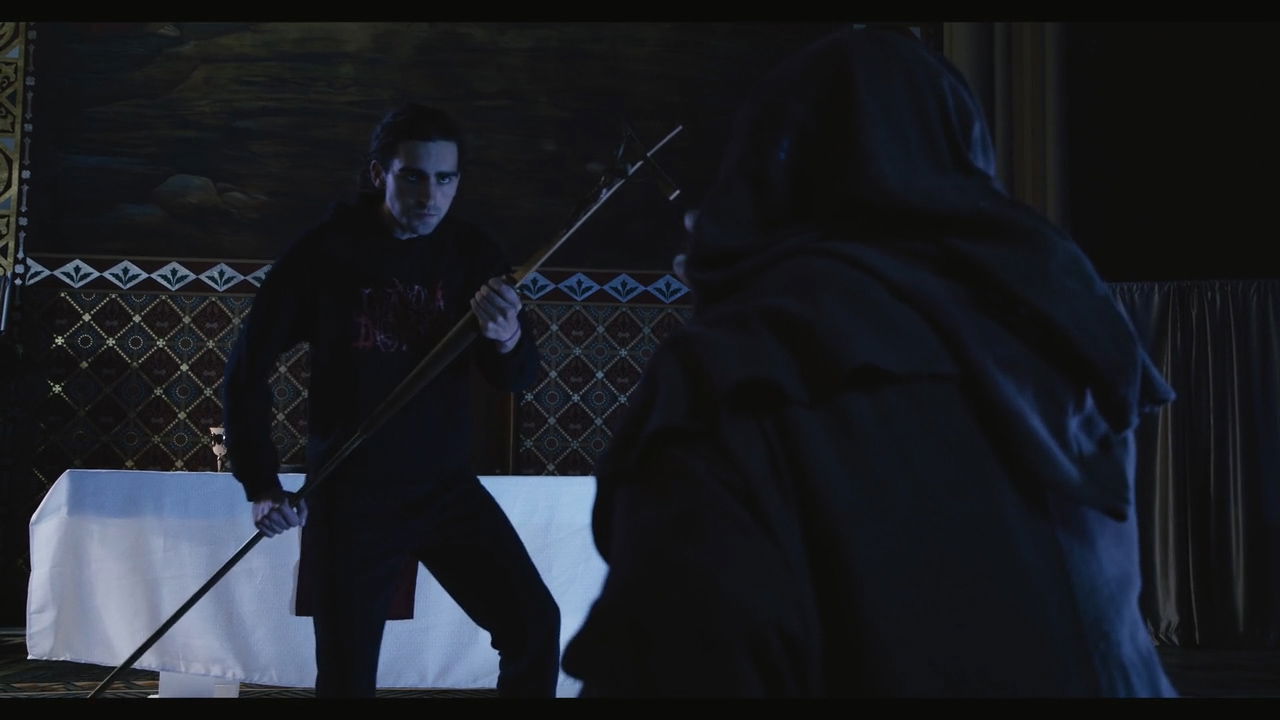 DEATH TO METAL (International Premiere)
Dir: Tim Connery. Starring: Alex Stein, Grace Melon, Andrew Jessop. USA (2019) 80mins

Kill 'Em All turns from album title to mission statement in this riotous midnight-movie mosh-call that hits harder than the Vulgar Display of Power cover art and where the only thing higher than its body count, is its heart and charm. Get ready to Ride The Frightening.
Dumped by his girlfriend and fired from his band, down-on-his-luck metal frontman Zane doesn't think his day can get any worse; little does he know that a down-on-his-fucks hate-preacher has also been fired, and - following a freak chemical accident - transformed into a mutated killing machine hellheavenbent on some Old Testament justice. With both of them heading to a hometown metal festival for their own brand of release, will heads bang or roll?
With lashings of Troma, and made by-metal-fans for-metal fans, you won't be able to wipe the smiles off your (hammer smashed) faces.
We are delighted to welcome director Tim Connery to Soho Horror Fest to introduce this screening.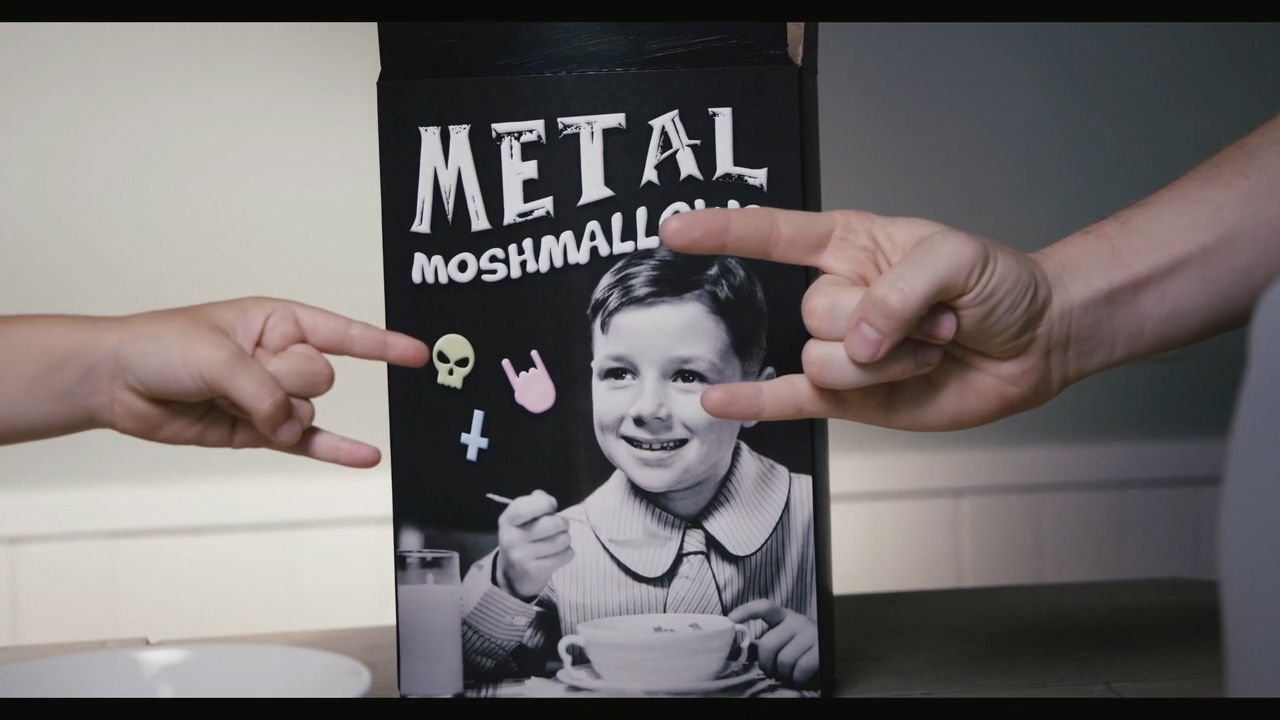 ---
Screening with VINYL DESTINATION (European Premiere)
Dir: Daniel Cummings. Starring Nate James Bakke, Dan Cummings. USA (2018) 6mins
Two hipster friends are gifted a rare record, only to find out that there's a reason it is so rare.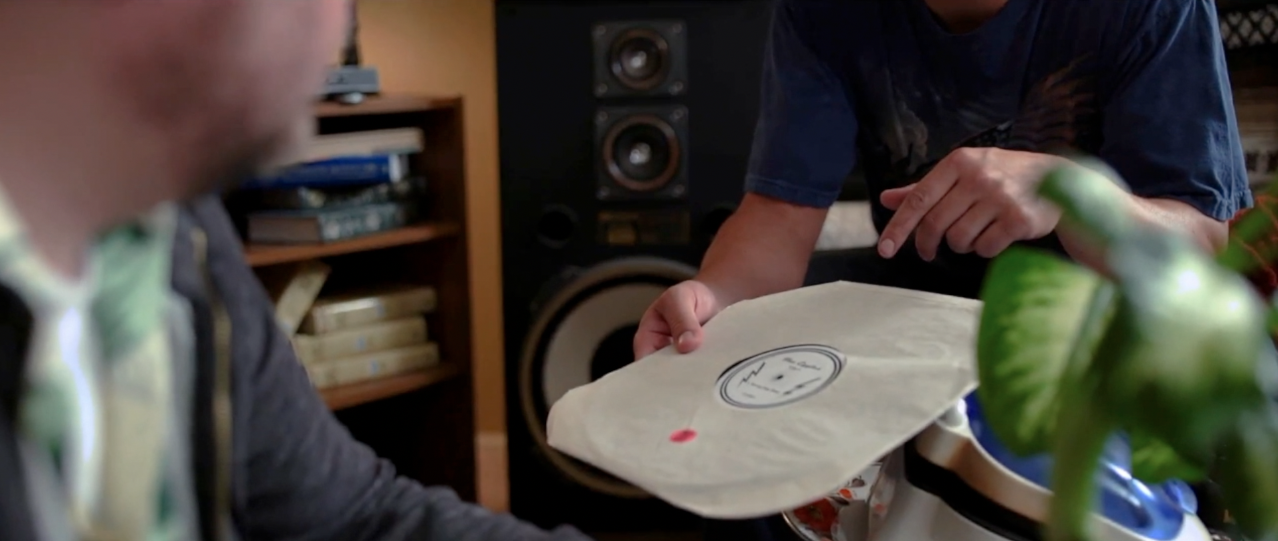 and BRUTAL REALTY INC (European Premiere)
Dir: Erik Boccio. Starring: London May. USA (2018) 14mins
The Summoner (Samhain's London May) is a heavy metal demon rocker, but that's just his day job. He wants to be more than just a weapon wielded for evil, and would like to focus on his true passion: selling houses. But soon enough an attack from a vicious gang of realtors forces him to embrace his awesome powers of destruction, and gain the confidence to achieve his dreams.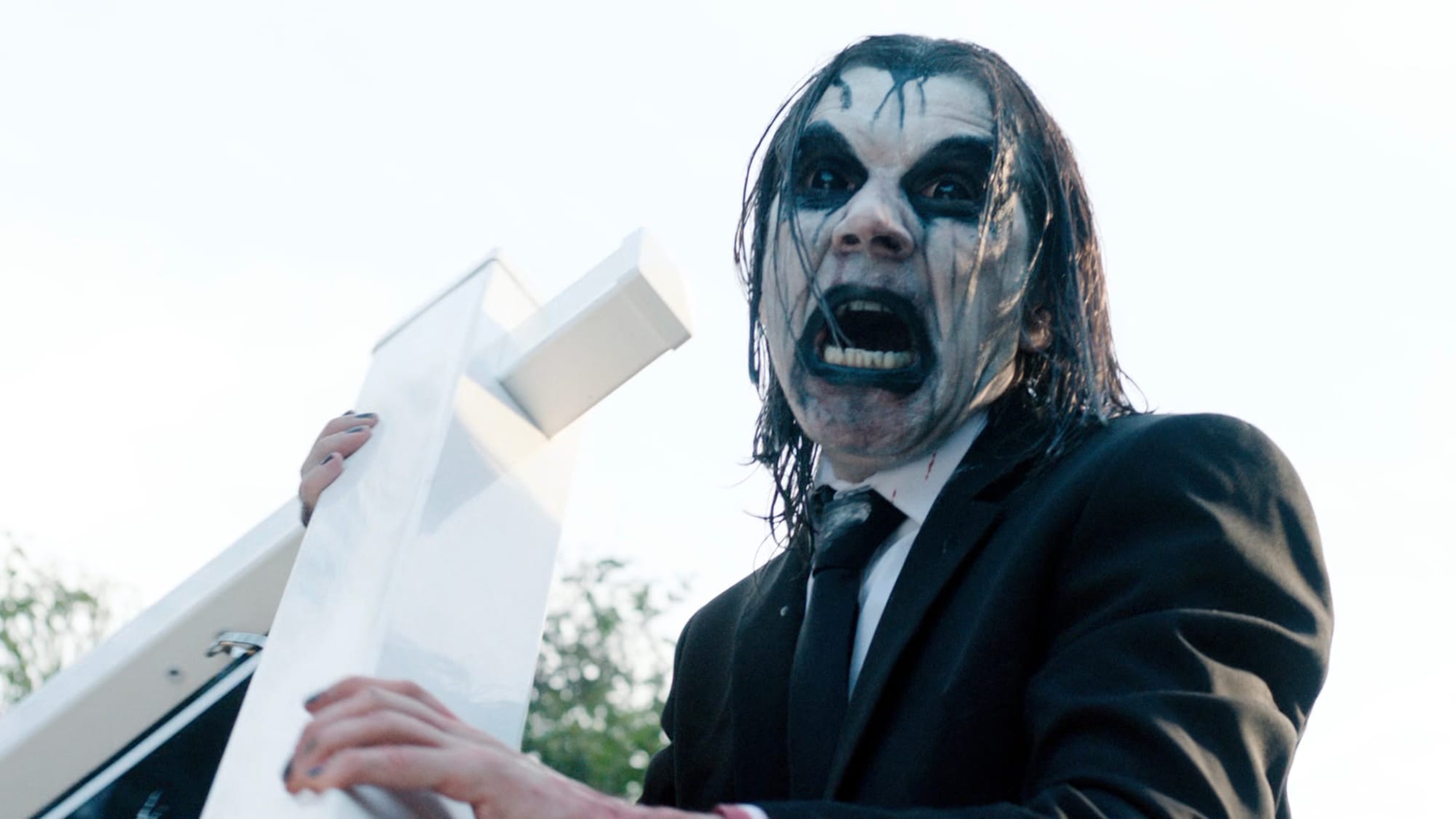 .
---