WEEKEND 2 "ON THE HIGHWAY TO HELL"
---
THUNDERBIRD (European Premiere)
Dir: Nicholas Treeshin Starring: Natalie Brown, Colten Wilke, William Belleau. Canada (2019) 95mins
Haunted by a reoccurring nightmare, Will Brooks decides to leave the fishing boat he calls home and hits the road deep into the British Columbian wilderness that he group up in in search of his recently missing sister. But after giving false testimony in his parents' murder trial ten years earlier and sending an innocent local Chief to jail, Will is far from welcome in the town he once fled from. When his path collides with Detective Ivy Seymour's investigation into the deaths of over 30 local women, the two join forces to track Sarah down before it is too late. But Will might not be the only thing searching for truth as the Canadian wilderness, and the First Nations people that call it home have centuries of injustices to reckon.
Fusing mysticism with murder, with strong echoes of True Detective, this intellectual indigenous thriller continues our commitment to platforming both Canadian and First Nations filmmaking.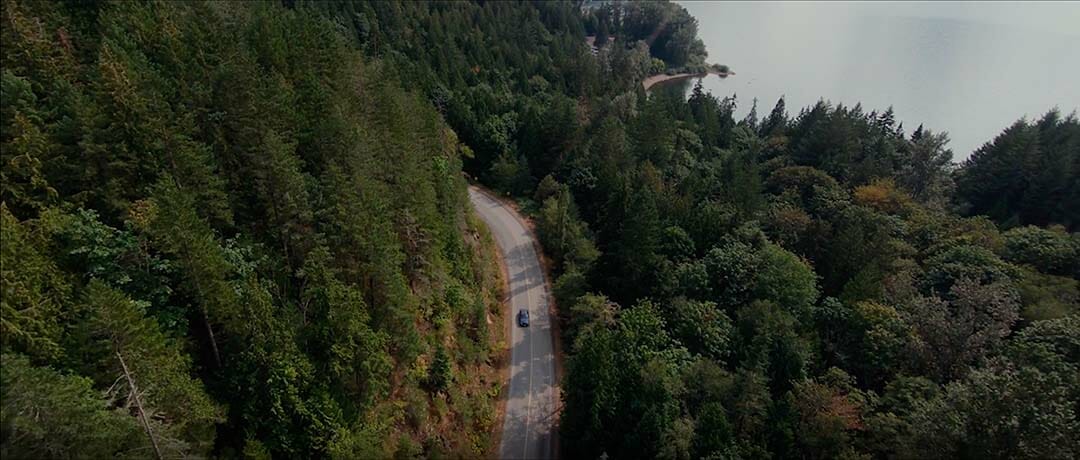 Screening with THE WAY STATION (UK Premiere)
Dir: Jason Affolder Starring: Amy Wickenheiser, Kevin McGrath, Terence Rosemore. USA (2019) 8mins
A traveling salesman checks into a roadside motel for the night and discovers something very strange occurring there.
and HELENA (UK Premiere)
Dir: Guillem Lafoz, Gabriel Campoy. Starring: Anna Gonzalvo, Javier Cornelio. Spain (2019) 12mins
A woman carries a corpse in her car to a secluded area of the city. While he is buried, she will understand that there are enemies that are very difficult to defeat.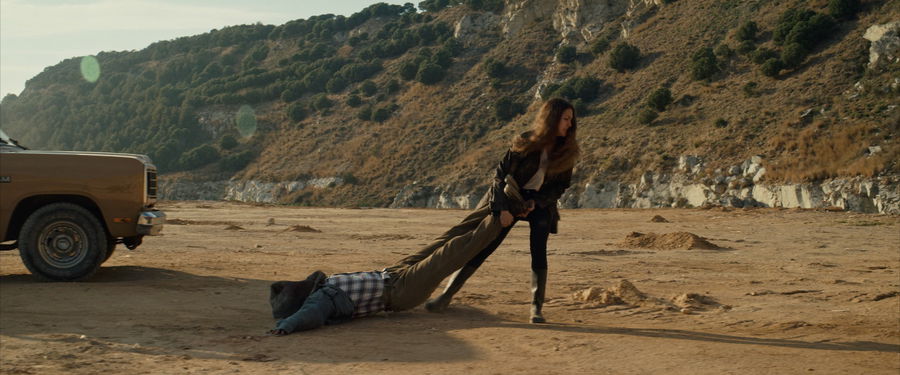 ---
GOODBYE HONEY (European Premiere)
Dir: Max Strand. Starring: Pamela Jayne Morgan, Peyton Michelle Edwards, Aaron Mitchell. USA (2020) 95mins
The neverending highways of the United States can be a lonesome place for the recently widowed and exhausted truck driver Dawn. After parking at a secluded rest stop and settling in for some much needed shut eye, she is startled by the frantic pleas of the distressed Phoebe. The sudden appearance of the disheveled young woman makes Dawn immediately suspicious. As the night wears on the two women will divulge their tragic pasts and have to learn to trust each other if they want to get home, let alone survive the night.
Make sure you don't get your nails done before watching this tense and claustrophobic two hander that throws the subgenre tropes into the trunk and smashes them with a tire iron.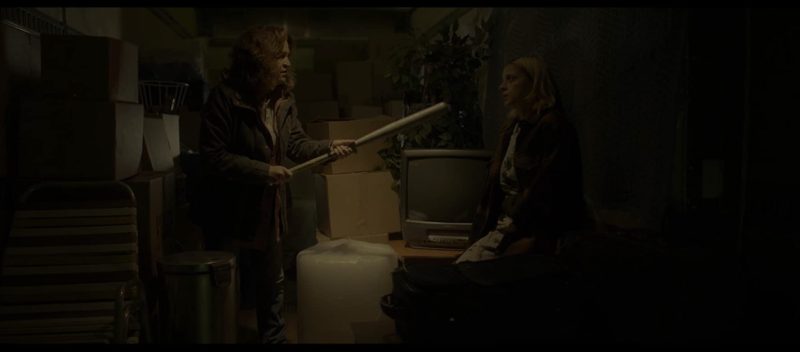 Screening with THORNS
Dir: Sarah Wisner & Sean Temple. Starring: Sydni Perry, Kathleen Burke, Tyler Buckingham. USA (2020) 6mins
Two girls encounter unwanted attention during an unplanned overnight stop at a suspicious looking motel.
and THE THREE MEN YOU MEET AT NIGHT (UK Premiere)
Dir: Beck kitsis. Starring: Stella Baker, Tom Martin, Barron Leung. USA (2020) 12mins
A young woman walking along a desolate road at night encounters three very different types of men...

---
SPECIAL EVENT: I SPIT ON YOUR GRADES PODCAST LIVE!
We are then delighted to be joined by the hilarious and intelligent creepy crew from the I SPIT ON YOUR GRADES Podcast for a Live podcast episode where the 4 of us will each be discussing our favourite "Road Trip" Horror movies.
Join us on Zoom to listen in and take part.
Do be sure to check out the Podcasts amazing backcatalogue also @ https://anchor.fm/ispitonyourgrade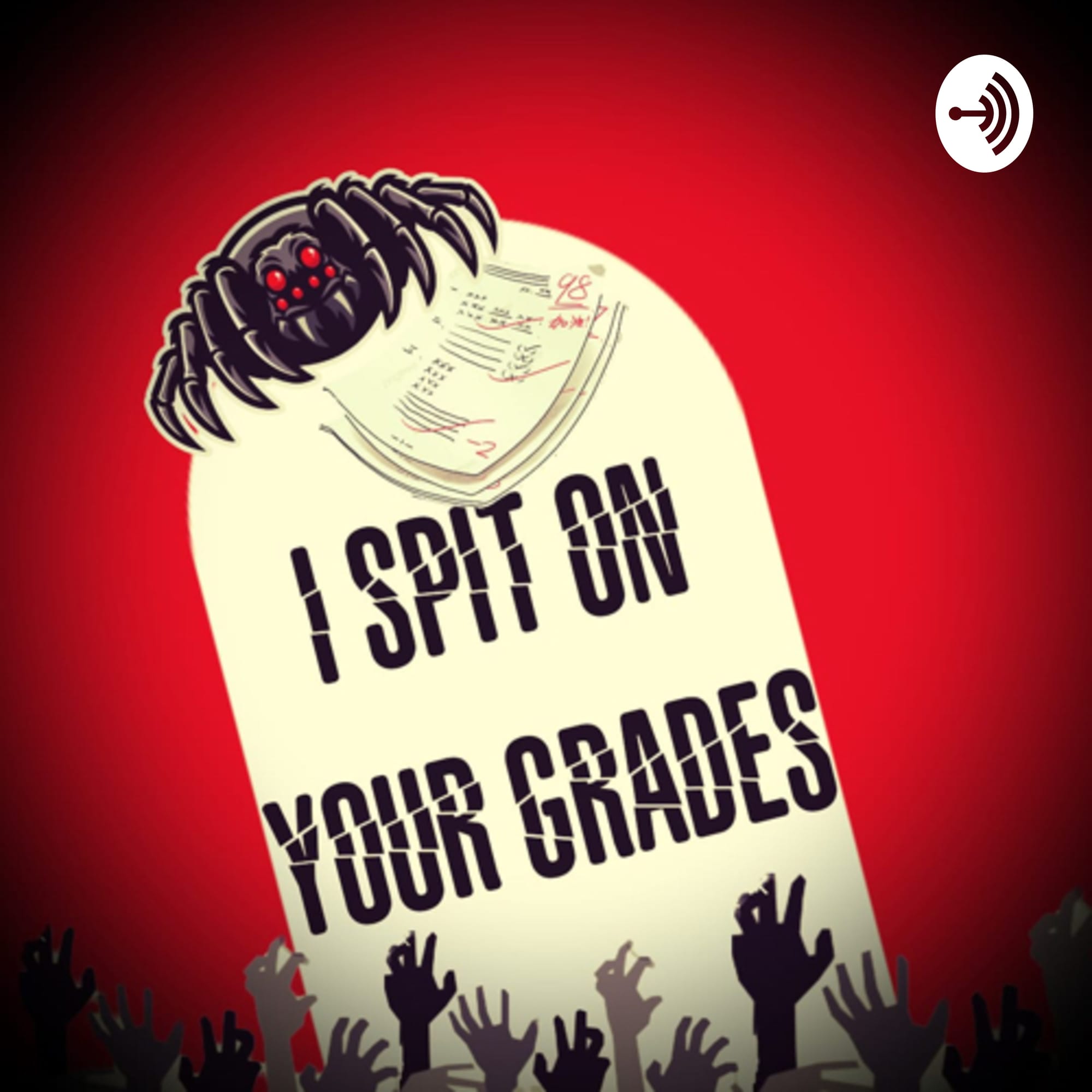 ---
AND Because we love you- our audience- so much, here's a valentines day surprise:
LAS FURIAS (UK Premiere)
Dir: Tamae Garateguy. Starring: Daniel Alfredo, Federica Cafferata, Celina Demachi. Argentina (2020) 73mins
What happens if you cross Romeo & Juliet with Natural Born Killers... Buckle up for a fiercely unique and potent blend of Western conventions, Shakespearean supernatural, Greek Tragedy and a distinctly 21st century smashing of the patriarchy.
Leónidas, a young Huarpe man who is destined to be the leader of his community, falls in love, going against all the mandates of his people, with Lourdes, the daughter of the Pueblo's white landowner. To separate them, they accuse Leonidas of a crime that he did not commit, for which he must serve a sentence. Upon leaving prison together with Lourdes they undertake a bloody revenge against all those who tried to separate them and along the way they will discover that something more than their immense love unites them.

---