---
17:00 MURDER BURY WIN (UK Premiere)
Dir: Michael Lovan. Starring: Mikelen Walker, Erich Lane, Henry Alexander Kelly. USA (2020) 90mins
Crowdfunding can be a dream come true, but when the stakes are so high, it can come with a body count. Three friends have created a board game, MURDER BURY WIN, and they think it has what it takes to become a bestseller on the indie charts. When their attempt to crowdfund fails, a mysterious man makes them an offer: he will publish their game on the condition that he takes credit as the sole creator and owner. After a dispute over the gaming rights leaves them with a body on their hands, the young men realize how suspiciously like murder the freak accident appears. Now, with few options remaining, they look to their game for guidance. The premise of their game? How to murder someone and get rid of the body.
You won't need to roll a dice on charm and wit here, because with MURDER BURY WIN they're guaranteed. Not since Jumanji has a board game been this dangerous (except maybe Cards Against Humanity with your Gran).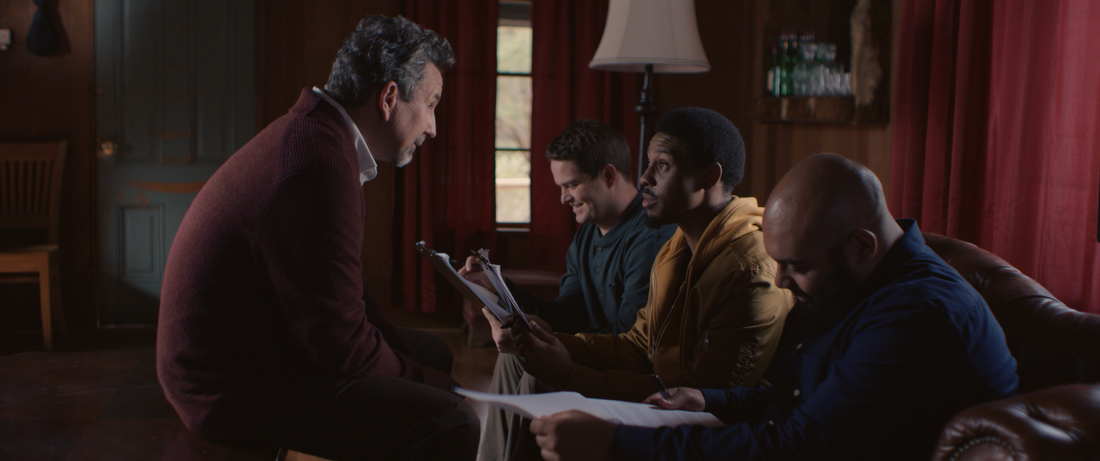 Screening with DECAPITATO: CONSEQUENZE MORTALI
Dir: Sydney Clara Brafman. Starring: Bill McGovern USA (2019) 1mins
Game. Over.
and THE FINAL GIRL RETURNS (UK Premiere)
Dir: Alexandria Perez. Starring: Dakota Payne, Yasmine Vega, Ciara Bravo. USA (2019) 15mins
A driver emerges unscathed from a massacre and finds himself trapped in an endless cycle of saving the final girls.
---
19:00 CHESTERSBERG
Dir: Jamie KcKeller. Starring: Natalie-Clare Brimicombe, Paul Coulter, Andrew Lee Potts UK (2020) 90mins
When our audience voted it their favourite feature we screened in 2020 out of over 40 films, we just had to jump at the chance to bring it to you yet again!
Chester Mapleforth was exhausted by the modern world. Too much noise and stress. Too many things constantly beeping and ringing. After inventing the underwater post-it notes in the late 1980s, a sudden wealth allows him to buy his little cul-de-sac and emancipate it away from the United Kingdom; enabling him to create his own country, and his own laws. So what's the first law he passes: make murder legal. And now a documentary crew are trying to capture
We couldn't think of a more perfect way to round out our first Sohome Horror Festival than reminding everyone the simple pleasures of a homegrown horror comedy. Like fusing The Office with early Peter Jackson, prepare to laugh until your sides split as director Jamie McKeller brings us the Great British Slay Off.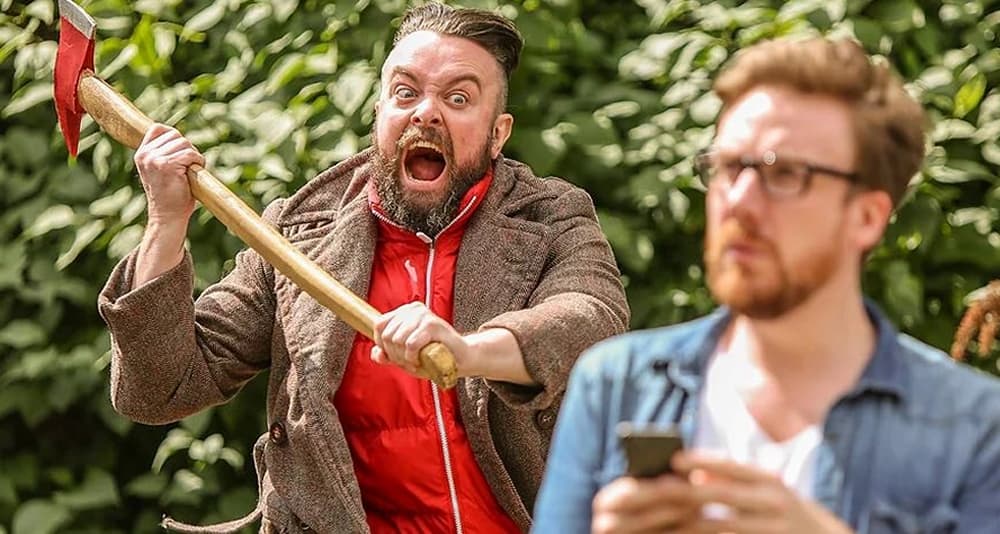 Screening with OVERKILL
Dir: Alex Montilla. Starring: Amy Fletcher, Mike Hall, Will Coffin. USA (2019) 15mins
A group of millenials escape to a lakeside retreat, only to find themselves stalked by a masked killer. But of course, it's not that simple these days.
and ALL STRETCHED OUT (UK Premiere)
Dir: Alastair Train. Starring: Matt Houlihan, Ashley Jarvis. UK (2019) 3mins
For some Yoga is the most relaxing thing in the world, but for others...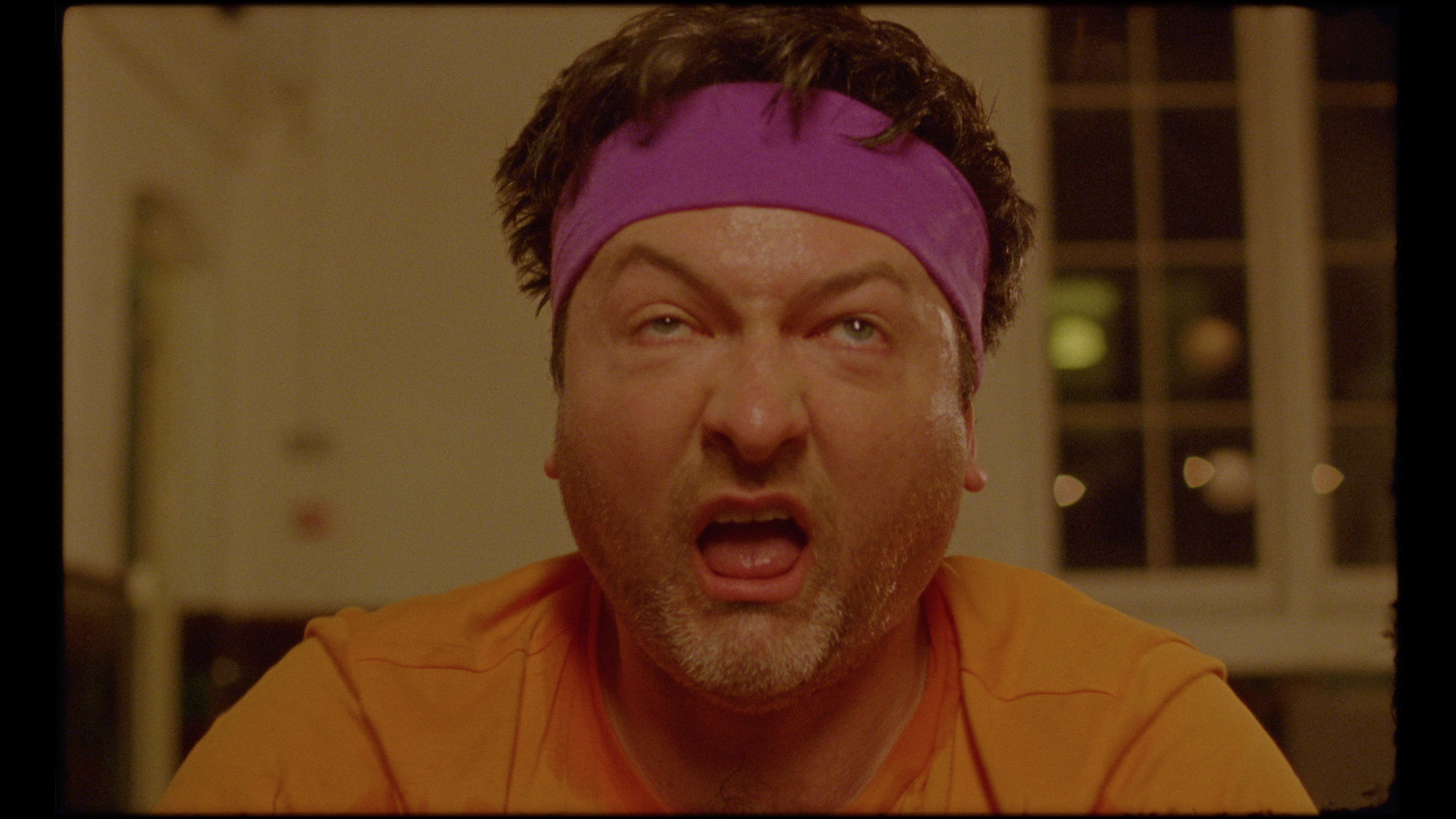 ---
SPECIAL EVENT: ZOOM MURDER MYSTERY PARTY
Think you've cut your teeth on enough body count horrors to know who the murderer is before the big twist reveal? Time to put your money where your mouth is and join us for a very special Murder Mystery Party, held entirely over zoom. This 2 hour special event will have people assigned roles and working through an unfurling narrative to discover who the killer is!
As this is a restricted ticket event, places will be given on a first come first save basis with a discretionary £1 ticket cost. To register your interest please email us at sohohorrorfest@gmail.com
THE STORY: It's 1985, and shooting is about to begin on the latest blockbuster movie from the studio of Mr. Honcho L. Stree: Blastdance: the Explosive Teen Musical. The cast of teens (and would-be teens) are assembled, the crew are ready, and visitors to the set are hushed in anticipation. Suddenly, there's an explosion from the next soundstage, and in blows the body of Mr. Stree himself.
It's obvious it was murder—but whodunit? Was it Keanu Heaves, the teen star looking for another excellent adventure? Was it Leggy Varmer, the aerobics queen making her first movie? Or was it Martie McFry, a time traveler from the year 2020, who just buzzed onto the set in her custom Tesla?
---