WEEKEND 7 "THE SILVER SCREAM"
---
18:00 Secret Film (? Premiere)
Dir:? Starring:? ?(?) ?mins
?????????????????????????????????????????????????
Screening with AD LIB (UK Premiere)

Dir: Joseph Catte. Starring: Thomas Alden, Pauline Helly, Cynthia Curto. France (2020) 11mins
Max and Julie are very much in love. Julie is rather jealous but Max knows nobody's perfect. Certainly not himself.
and THE FOURTH WALL (UK Premiere)
Dir: Kelsey Bollig. Starring: Lizzie Brochere, Jean-Marc Barr. France (2020) 11mins
Chloé is a serious actress who's spent her life on the stages of Paris. The result? She has been chipped down into a product of the scrutiny and unfair politics that infest the entertainment industry. Doomed to star in one last performance of Shakespeare's 'A Mid-Summer Night's Dream'. How far will she go to be the star of the show?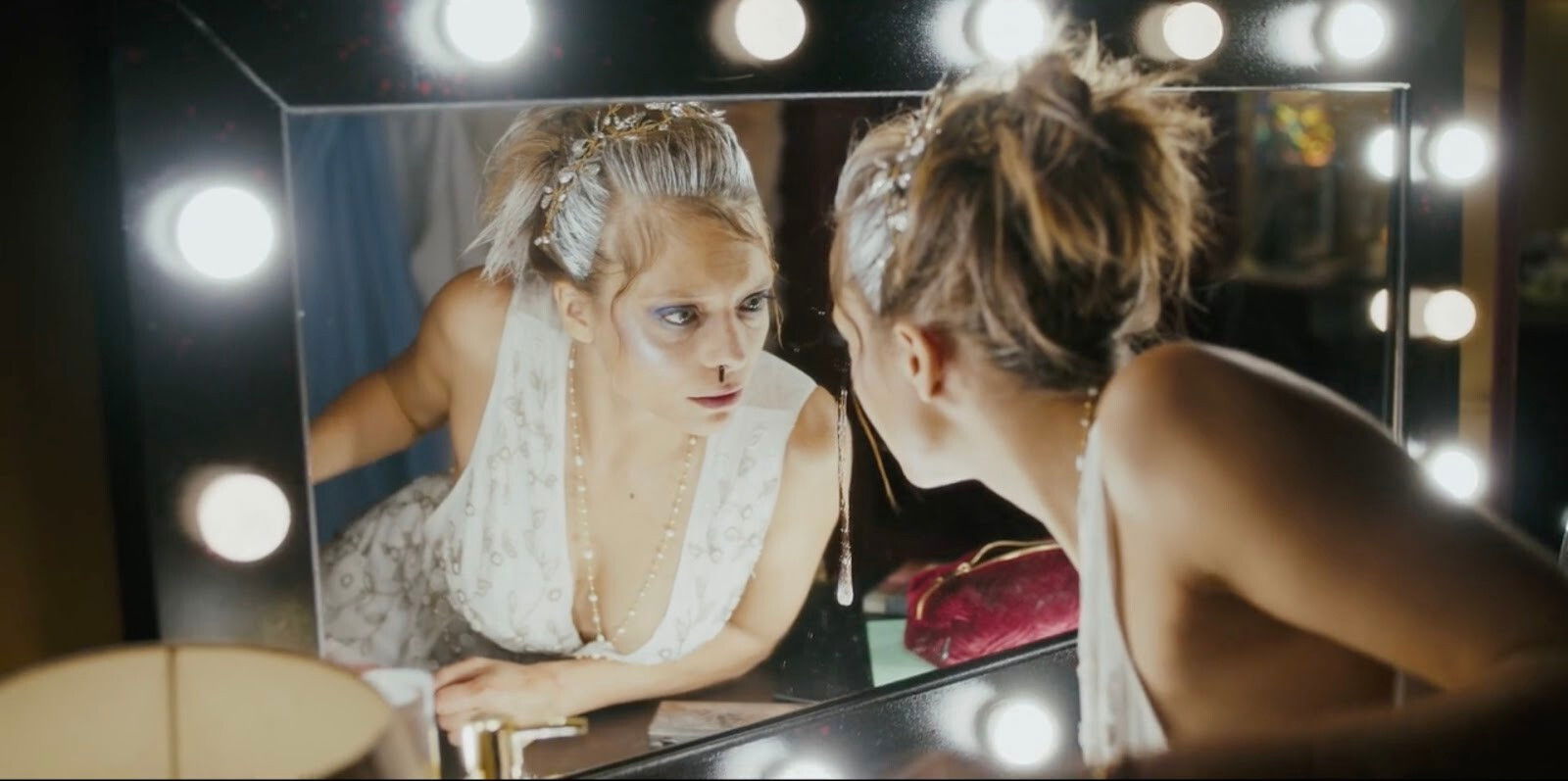 ---
20:30 RED SCREENING
Dir: Maximiliano Contenti. Starring: Yuly Aramburu, Hugo Blandamuro, Daiana Carigi. Uruguay (2020) 84mins
Montevideo, 1993. Whether you're there to makeout, scare your macho friends or illegally sneak into your first 18 rated film, a stormy night at the "Cine Opera" movie theatre is the perfect setting for a screening of an old horror flick. Ana, the projectionist's daughter, is left in charge for the last feature, taking her father's place for the night. But in the darkness of the auditorium, what the audience can't see is the black gloved man that has locked the doors and is stalking the stalls; looking to turn this movie into a far too real Secret Cinema experience.
Shot with such reverence for the cinema experience, this evocative and gore-drenched neo-giallo slasher is so irresistible only one question remains: What flavor popcorn would you like, sweet, salted or blood stained?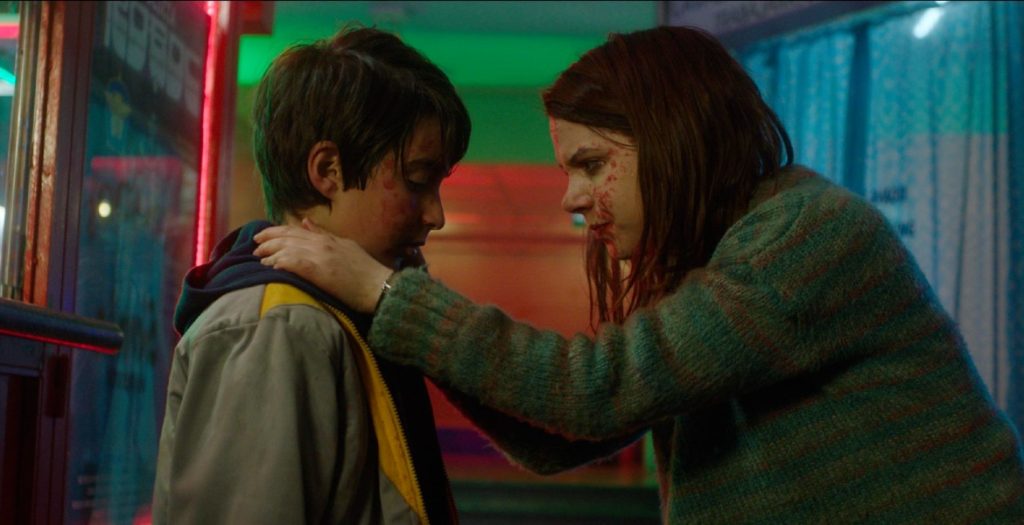 Screening with CASSETTE (UK Premiere)
Dir: Ilya Polyakov. Starring: Tony Bartele and Joseph Miller. USA (2020) 8mins.
A young man who gets a job working the graveyard shift at an old video store soon finds that there's more to the place than meets the eye.
and ALCEHMIA (UK Premiere)
Dir Natacha Thomas. Starring: Leslie Carles, Ivan Gonzalez. France (2020) 3mins
The meeting between the wick and the match, rendered in giallo. Based on an infamous french serial killer couple...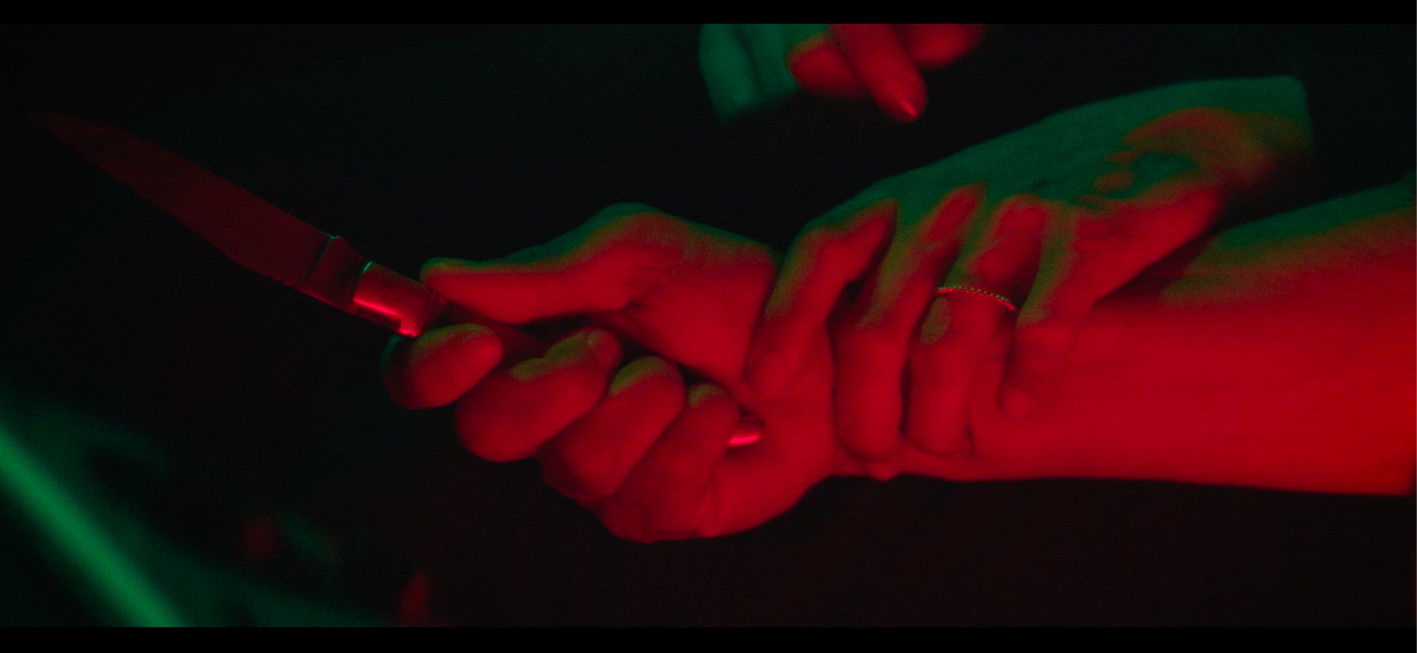 ---