---
CAROUSHELL THE 2ND (International Premiere)
Dir: Steve Rudinski. Starring: Steve Rimpici, Aleen Isley, B Barnabei. USA (2021) 77mins
Back in 2016 a new hero was born. Birthed from the revenge of having a boogey wiped on him, a rogue carousel unicorn named Duke entered the arena of horror greats. But if you thought the story was finished, you were neigh right.
After learning of his illegitimate son, the talking unicorn arrives in a small town in mid-west America to help the woman raising him and become the father figure he never had in his life. But when the evil corporation that created him resurface, it's time for Duke to wrestle with that classic first time Dad challenge: fight the Nazi's that created you in an array World War 2 experiement and teach your hoofen offspring how to play baseball and appreciate Midwest emo rock.
Get the horn.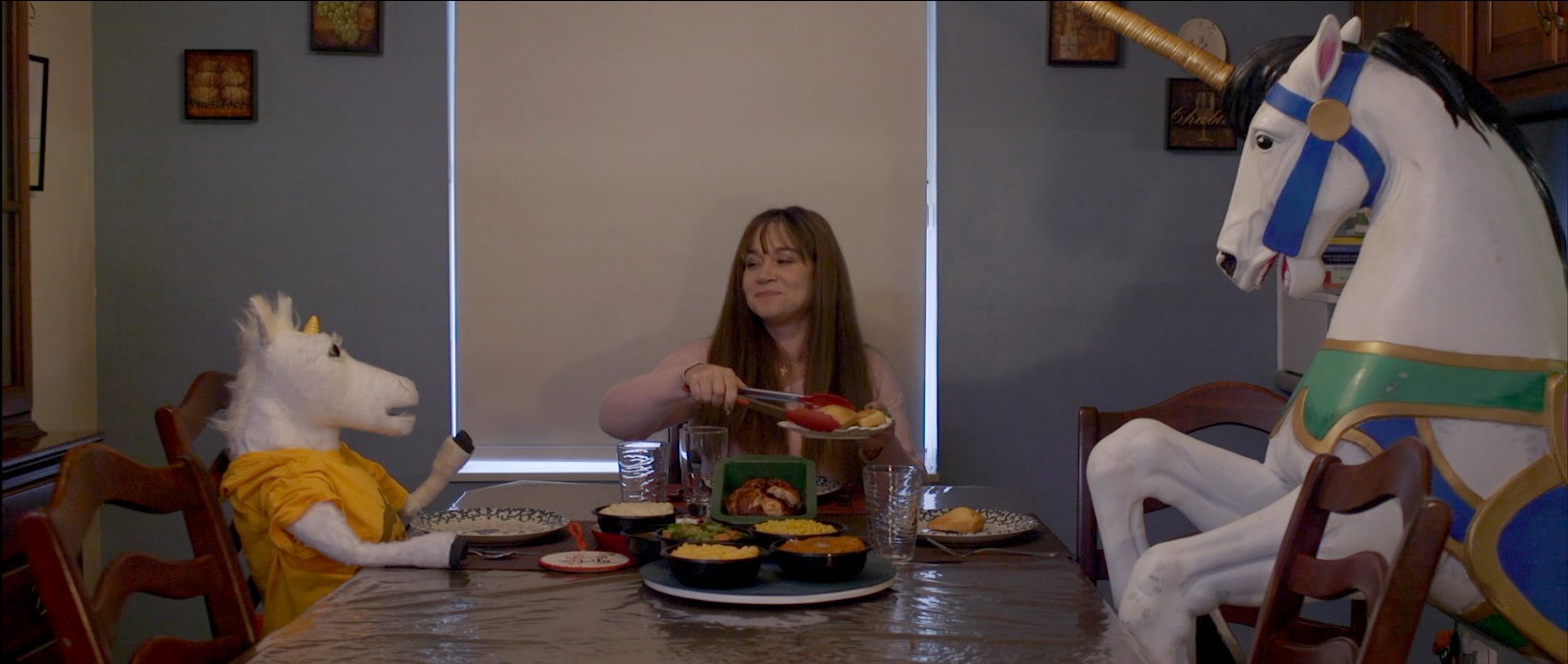 ---
Screening with EVERY TIME WE MEET FOR ICE CREAM YOUR WHOLE FUCKING FACE EXPLODES (European Premiere)
Dir: Anthony Cousins. Starring: Arden Michalec. USA (2021) 7mins
The title says it all.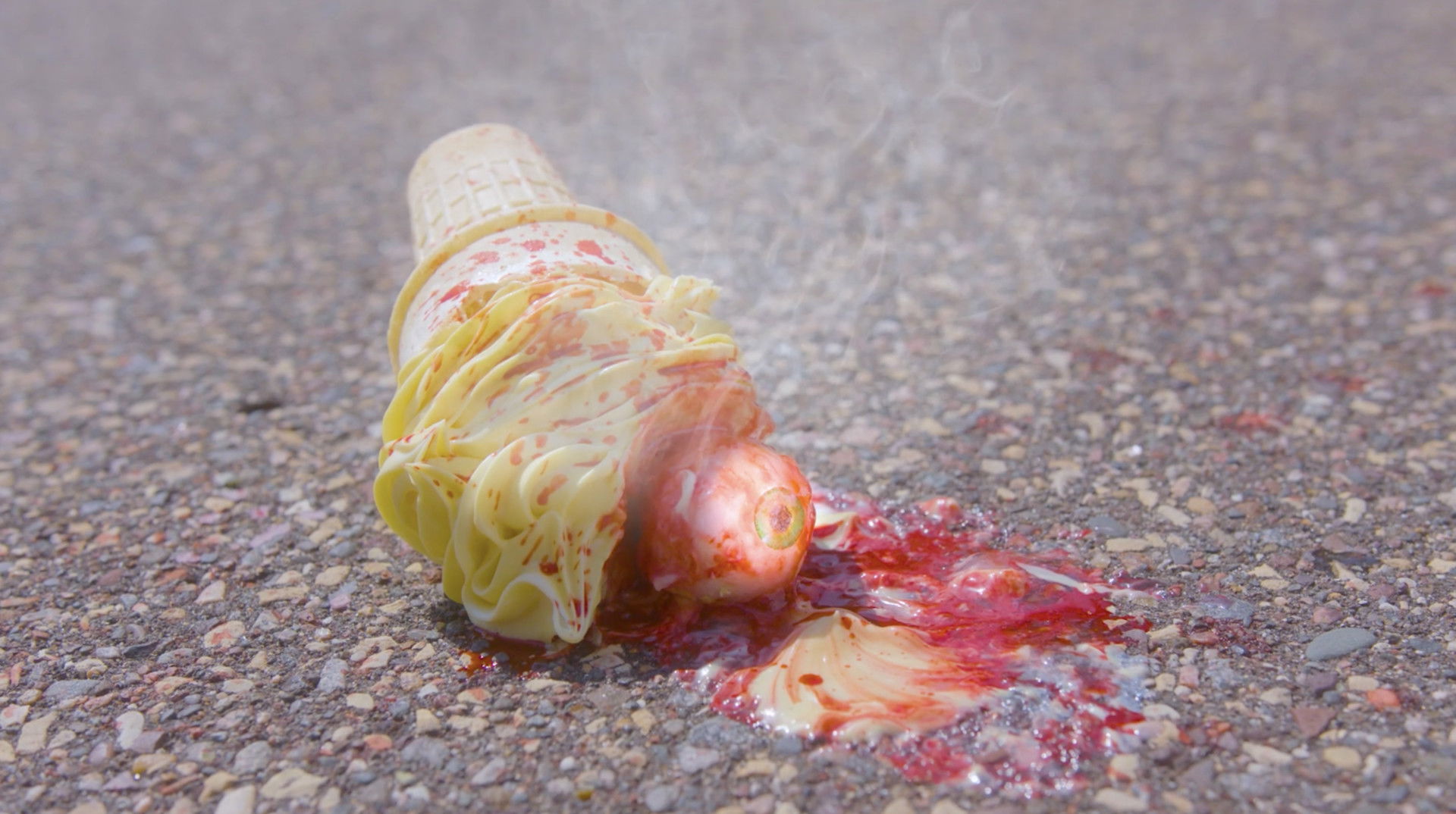 and SASQUATCHES SCARY STORIES: THE RED SPOT (World Premiere)
Dir: Dave Haaz-Baroque. Starring: Dave Haaz-Baroque, Victoria Victrola, Bronica Blue. USA (2019) 3mins
Hipster sasquatch tells the terrifying story of the red spot, but might have gotten too drunk to recall the exact details.
and LET'S ALL GO TO THE LOBBY (UK Premiere)
Dir: Nolan Barth. Starring: Sarah Jane Wardlaw, Kelley Pereira, BJ Guyer. USA (2020) 12mins.
Cursed film reels are always a pain in the ass, especially when they curse the cinema snack stand.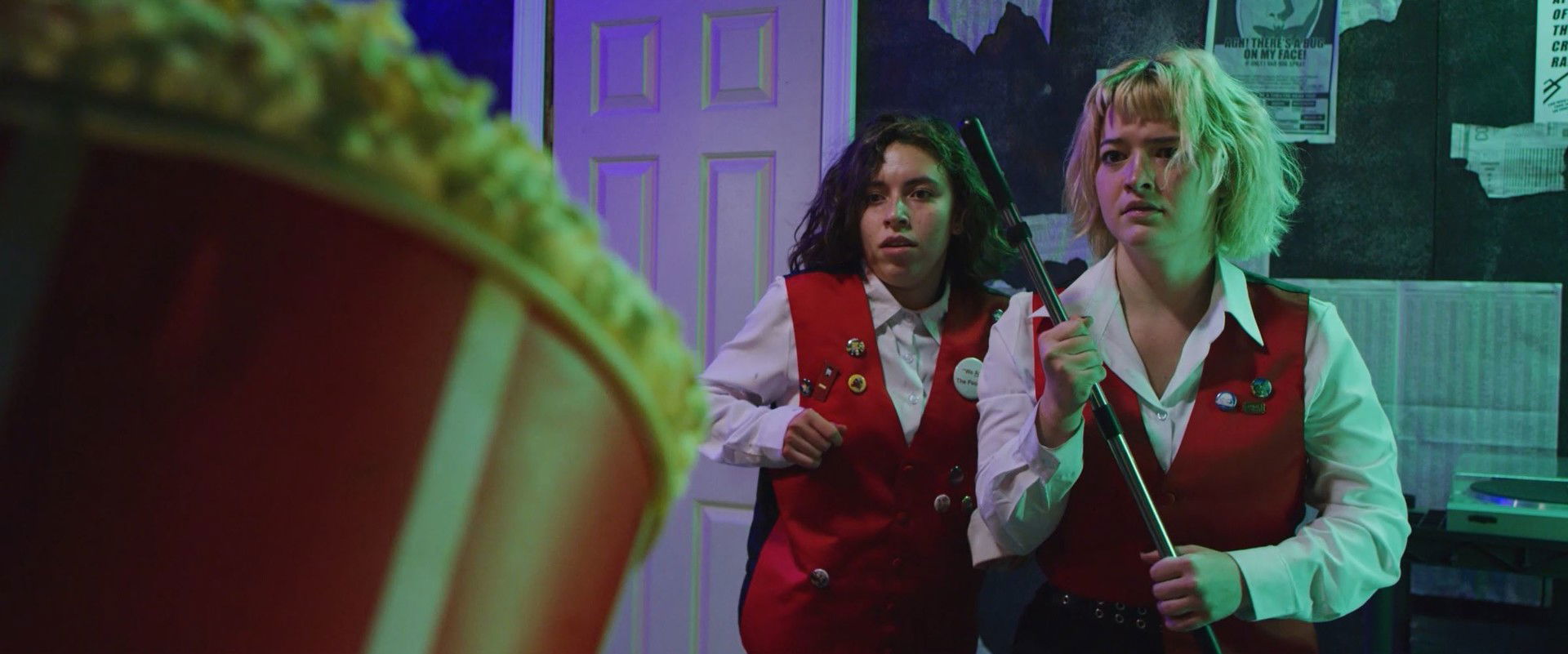 ---
---