---
SAM & MATTIE MAKE A ZOMBIE MOVIE (European Premiere)
Dir: Jesse Suchmann & Robert Carnevale. Starring: Sam Suchmann, Mattie Zufelt, Conan O'Brien. USA (2020) 105mins
Introducing you all to Sam & Mattie, two rad best friends with Down syndrome, who- harnessing a shared dream of being the next great splatter director - rally their entire town of Providence RI to help them storyboard, script, produce, cast, and star in their own dream movie. This 10+ year adventure shatters disability stereotypes, champions the independent spirit, features over 70 gallons of fake blood, and culminates in the ultimate payoff: presenting "SPRING BREAK ZOMBIE MASSACRE" in its entirety, to the public for the first time.
A testament to passion and will, of chasing your dreams no matter what the adversity, and of bad assery to the utmost degree; I dare you to a find a film more heartwarming, inspirational and uplifting this year.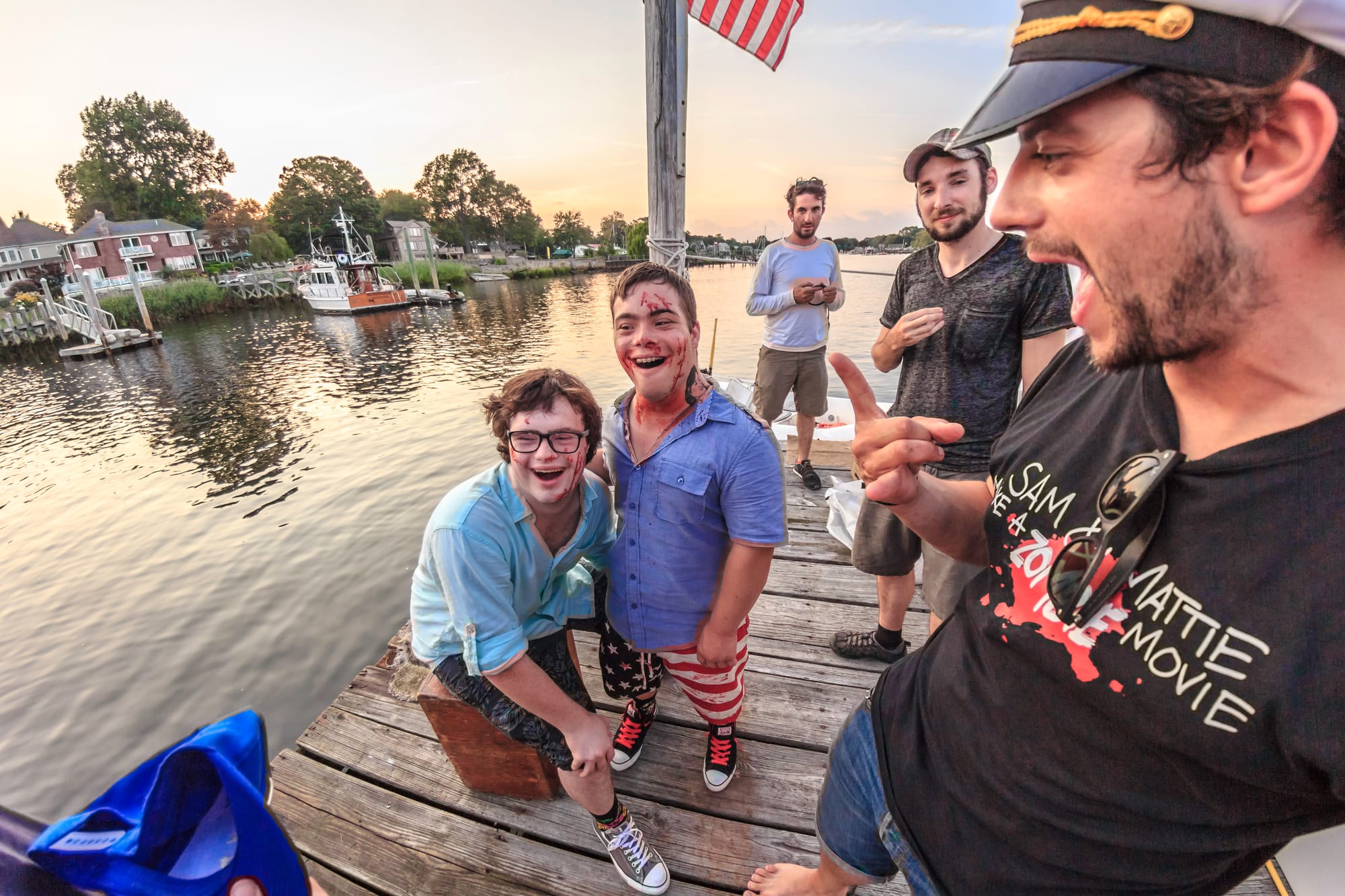 ---
Screening with BOULETTES (UK Premiere)
Dir: Patrick Gauthier. Starring: Stephane Paquet, Patrick Gauthier, Angele Lamontagne. Canada (2020) 6mins
Ginette runs the tasting kiosk at her local grocery store. Woe betide whoever refuses her appetizing meatballs...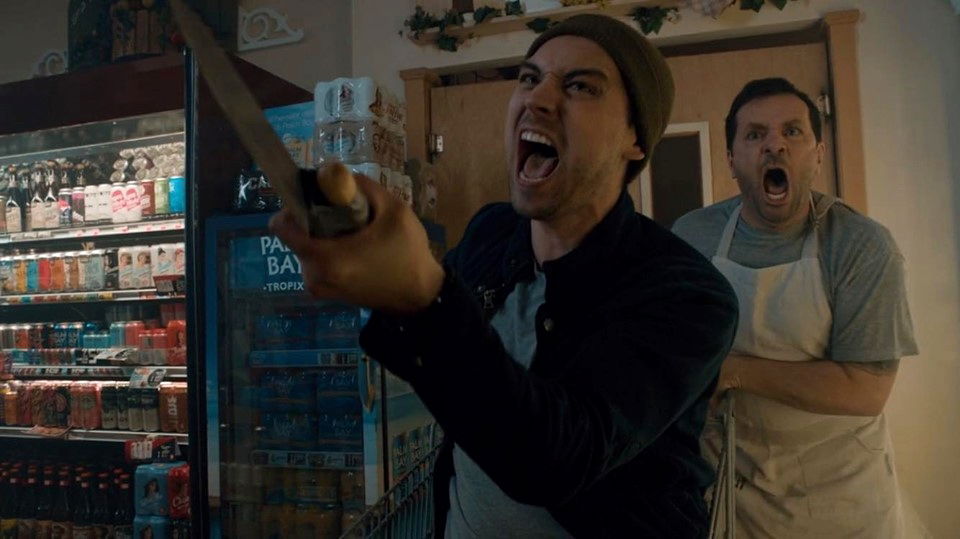 ---