---
PLAYDURIZM (UK Premiere)
Dir: Gem Deger. Writer: Gem Deger & Morris Stuttard. Starring: Gem Deger, Austin Chunn, Issy Stewart. Czech Republic (2020) 88mins
Strap in (or is that on?) for a hyper-surreal neon drenched fever dream of sensual and sensational proportions as visionary director Gem Deger drags VIDEODROME kicking and screaming through a friday night at G.A.Y. Late.
Demir suddenly wakes up with no memory of the past and in an unfamiliar apartment. Surrounded by balloons and an oinking pig, he scurries his way out only to be stopped by the hunky and handsome Andrew who assures the teen that he actually lives there, with the hunk, his girlfriend and their pet pig. As he uncomfortably settles into this new reality, Demir quietly longs for his heterosexual roommate. He gets his chance when Andrew's girlfriend Drew ODs and they stash her body under the sofa. Demir now does everything he can to be possessed by this man, all the while ignoring the violent clues of how he got there. An intoxicating blend of fantasy, violence, passion and control.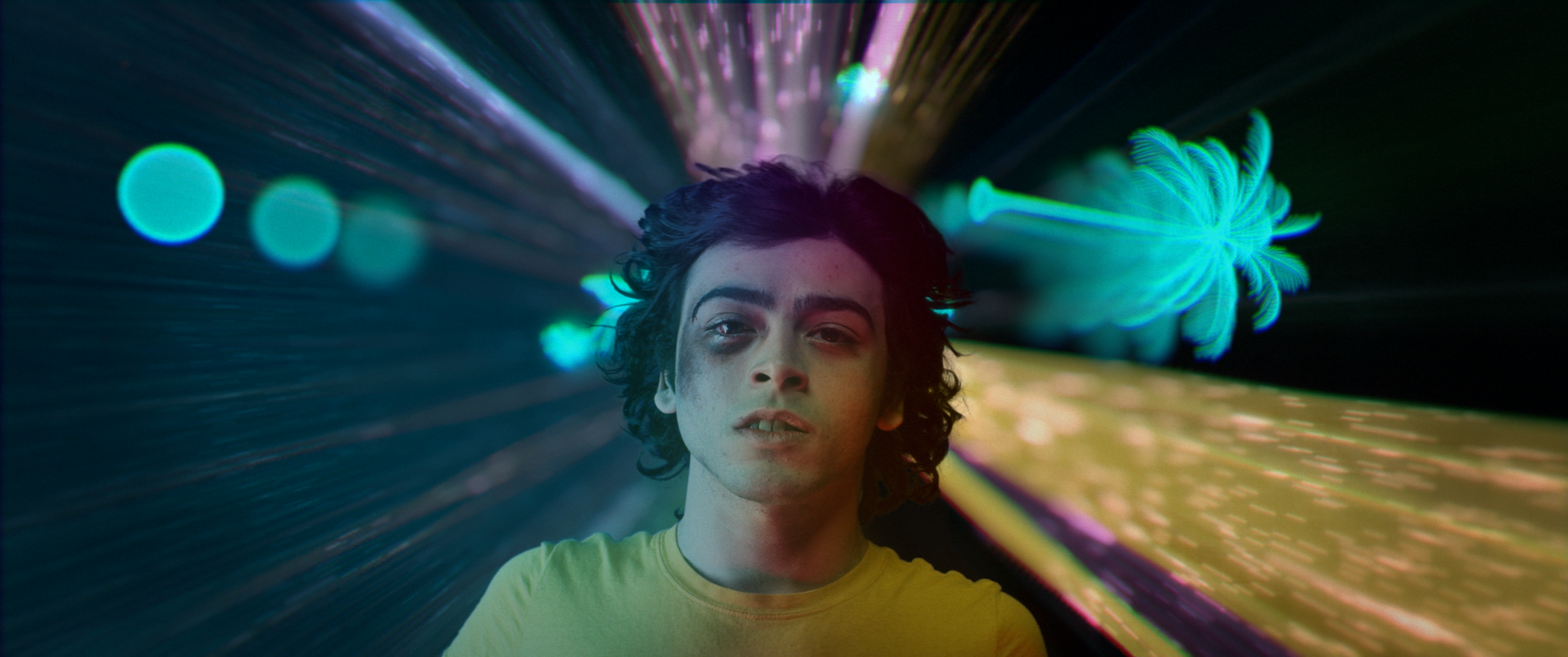 ---
Screening with WHAT'S LEFT INSIDE (World Premiere)
Dir: Michael Varrati. Starring: Danny Plotner, Ben Baur, Joshua Tonks. USA (2021) 16mins
Broken up with on the eve of a global lockdown, a man is pushed to the brink of madness by his isolation... only to discover he may not be as alone as he initially thought.

and CAMPING IS CHEAPER (European Premiere)
Dir: Jaxson Varni. Starring: Jaxson Wise, John Schmidt. USA (2020) 9mins
Breaking up with your boyfriend sure can be a bloody affair, but bad things never happen when you go camping right?