---
Ice Nine Kills presents THE SILVER STREAM
Dir: Myles Erfurth. Starring: Spencer Charnas, Bill Moseley. USA (2020) 90mins
Get your horns at the ready for the first ever Soho Horror concert, following the premiere of the documentary THE HISTORY OF METAL AND HORROR we are delighted to shine a spotlight on the innovative musical maestros that are combining these two genres to critical and fan acclaim, making searing metal music about histories most iconic horror films, including JAWS, IT, A NIGHTMARE ON ELM STREET AND SAW. Creating a whirling dervish juke box musical of the most evil variety: Welcome to your new favourite band.
Horror-themed, metalcore pioneers Ice Nine Kills present an interactive horror experience "The Silver Stream." Join the band and official host cult horror icon Bill Moseley ("House of 1000 Corpses", "The Devil's Rejects", "The Texas Chainsaw Massacre 2") as they take fans on a journey through the bowels of hell for this unprecedented interactive experience that will feature the concert footage of their 19-track set, shot with an 8 camera set up at their sold out hometown show at The Worcester Palladium and a bespoke, built-in horror movie created by Spencer Charnas and Director Myles Erfurth of Stained Glass Eye Ent.
This screening will be preceded by a live interview with the band to answer your questions and talk about their incredible latest album THE SILVER SCREAM 2: WELCOME TO HORRORWOOD, available now!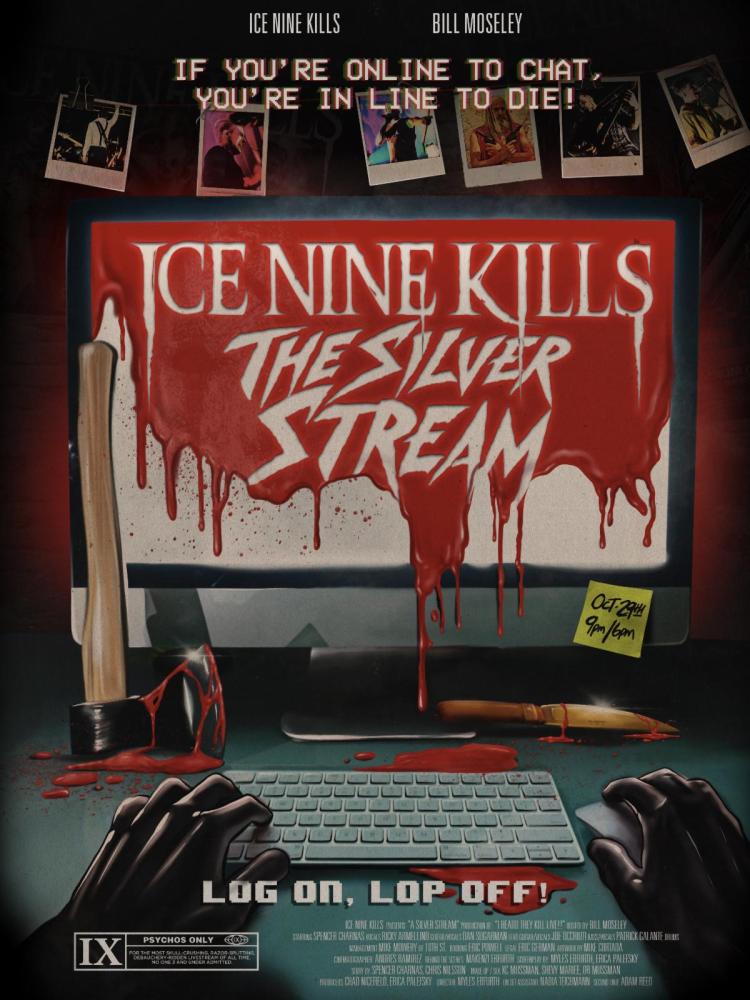 ---