---
TOO LATE (UK Premiere)
Dir: D.W. Thomas Starring: Alyssa Limperis, Ron Lynch, Will Weldon. USA (2020) 80mins
Set in the Los Angeles indie comedy scene, the pic centers on Violet, who works a thankless job as the assistant to Bob Devore, famed comedian and host of the live variety show Too Late. But what only Violet knows is that Bob is a monster both literally and figuratively. Resigned to her fate, Violet is caught by surprise when she meets aspiring comedian Jimmy Rhodes and sparks fly. But as her feelings for Jimmy grow and Bob starts to doubt her loyalty, she and Jimmy could end up as Bob's next meal.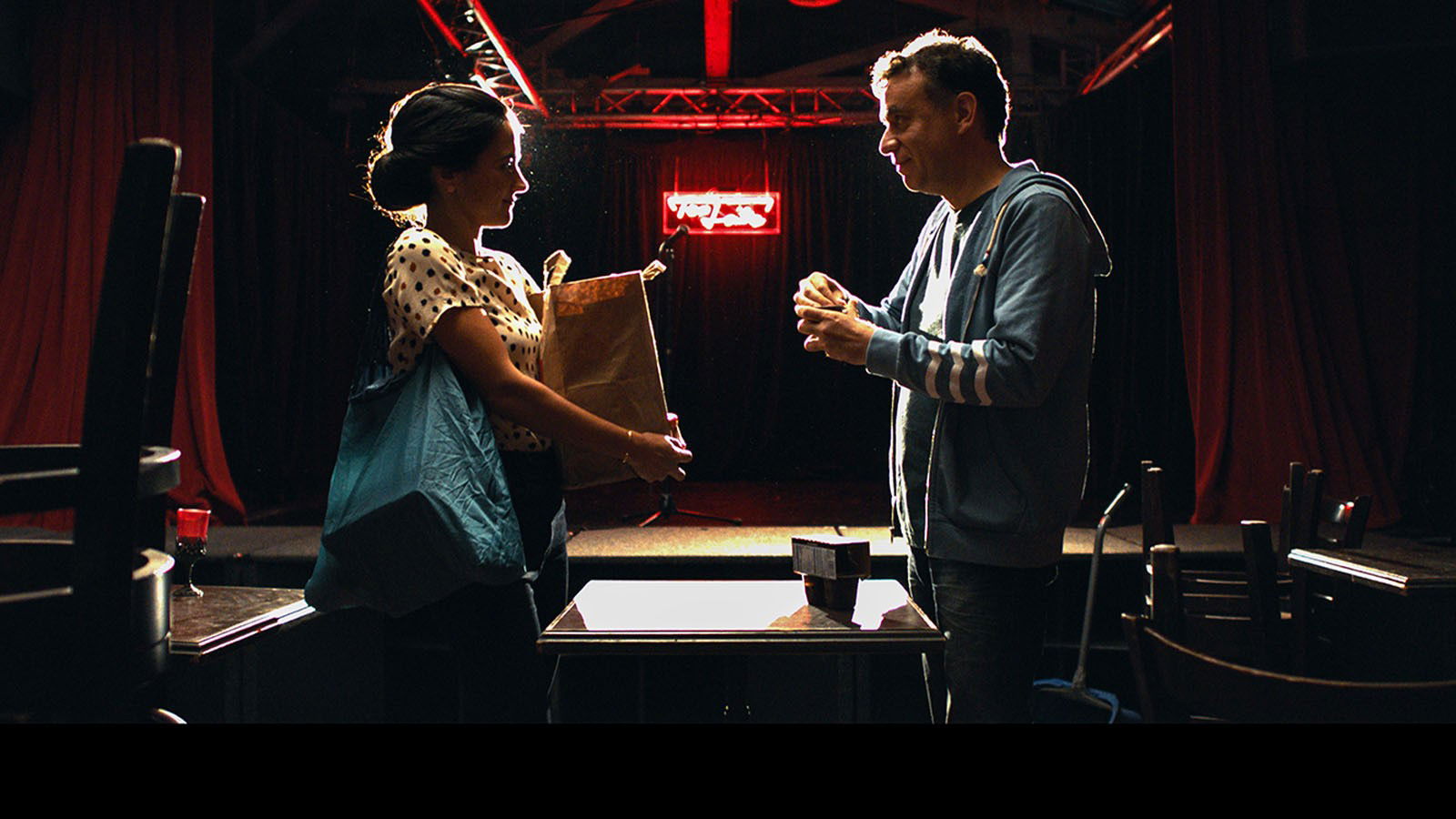 ---
Screening with GASTRAL PROJECTION
Dir: Zachary Eglington. Starring: Zachary Eglington, Andrew Morris. USA (2021) 9mins
Get your antacids at the ready, because this indigestion just might steal your soul.
and MISS BLUEBERRY BEAUTY PAGEANT (UK Premiere)
Dir: Sarah Kennedy. Starring: Joanna Clarke, Hannah Elaine Perry, Thomas Ian Campbell. USA (2019) 12mins
Welcome to the 1984 Miss Blueberry Beauty Pageant! Where the girls are a feast for the eyes and as sweet as honey. Follow these three finalists as they navigate the twists and turns of a pageant that reveals a much more sinister secret.