---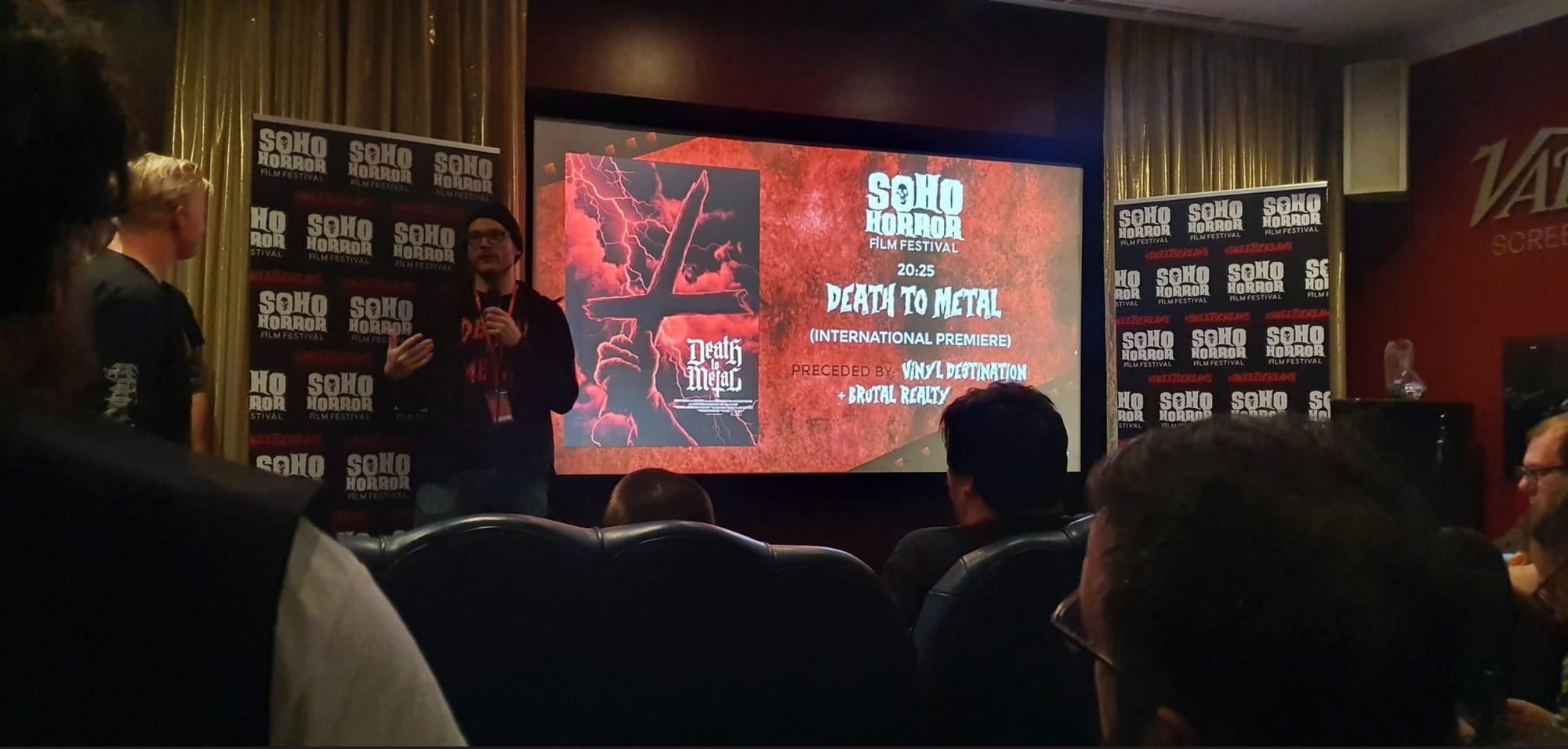 So good and beloved at last years festival, we simply had to have it back in a new Director's Cut!
DEATH TO METAL (Special Preview)
Dir: Tim Connery. Starring: Alex Stein, Grace Melon, Andrew Jessop. USA (2019) 80mins

Kill 'Em All turns from album title to mission statement in this riotous midnight-movie mosh-call that hits harder than the Vulgar Display of Power cover art and where the only thing higher than its body count, is its heart and charm. Get ready to Ride The Frightening.
Dumped by his girlfriend and fired from his band, down-on-his-luck metal frontman Zane doesn't think his day can get any worse; little does he know that a down-on-his-fucks hate-preacher has also been fired, and - following a freak chemical accident - transformed into a mutated killing machine hellheavenbent on some Old Testament justice. With both of them heading to a hometown metal festival for their own brand of release, will heads bang or roll? With lashings of Troma, and made by-metal-fans for-metal fans, you won't be able to wipe the smiles off your (hammer smashed) faces.
Director Tim Connery will also be joining us to present an exclusive Death To Metal Drinking Game... so prepare your livers accordingly.
---
Screening with MELVIN AND THE MICROPHONE (European Premiere)
Dir: Chris Youngless. Starring Eric Davis, Lorin Davis, Eric Prochnau. USA (2019) 6mins
Melvin and his band Nailgun can never seem to get a break; that is until he steals a magical microphone forged by Satan himself that can grant the wishes of anyone who sings into it. But what's the worst that could happen...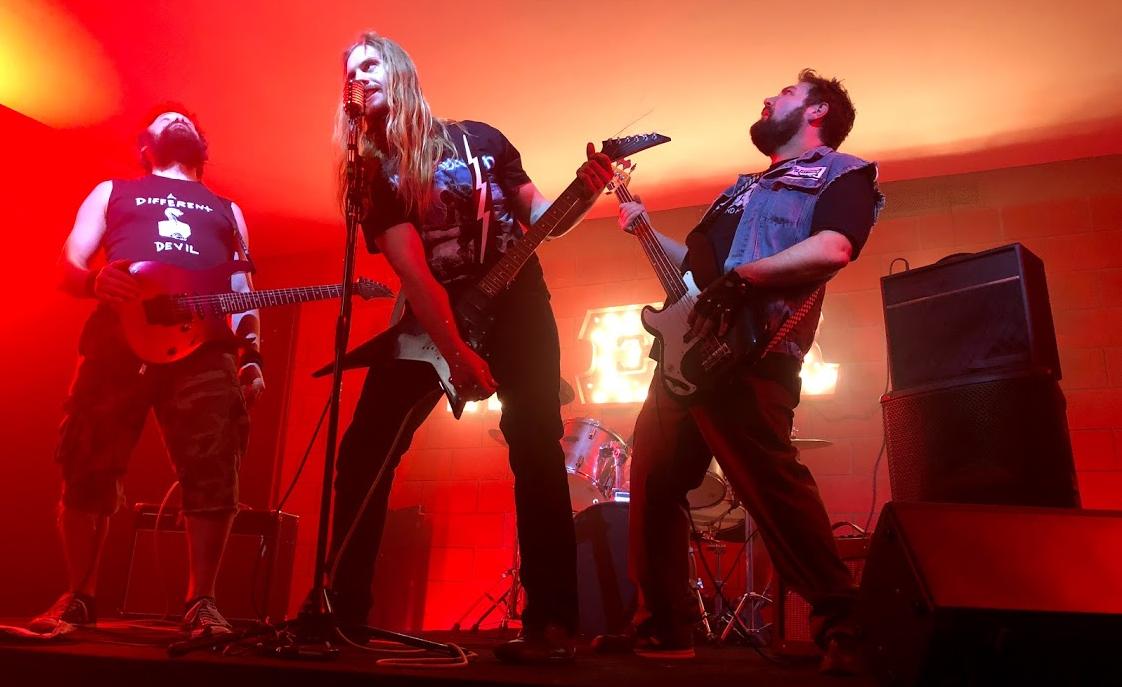 and FIRST BITE (UK Premiere)
Dir: Vincenzo Nappi. Starring Catherine Saindon Hana Kashaf. Canada (2020) 6mins
Alex is struggling in a venue bathroom as she finds herself ill at a metal concert .
and AT THE EDGE OF NIGHT
Dir: Philippe Sung, Brandon Fayette. Starring Philippe Sung, Charlie Cattral, Ashleigh Brewer. Australia (2020) 15mins
A bisexual death metal ghost story set in the Mojave Desert, where two estranged childhood friends discover they are soul mates.