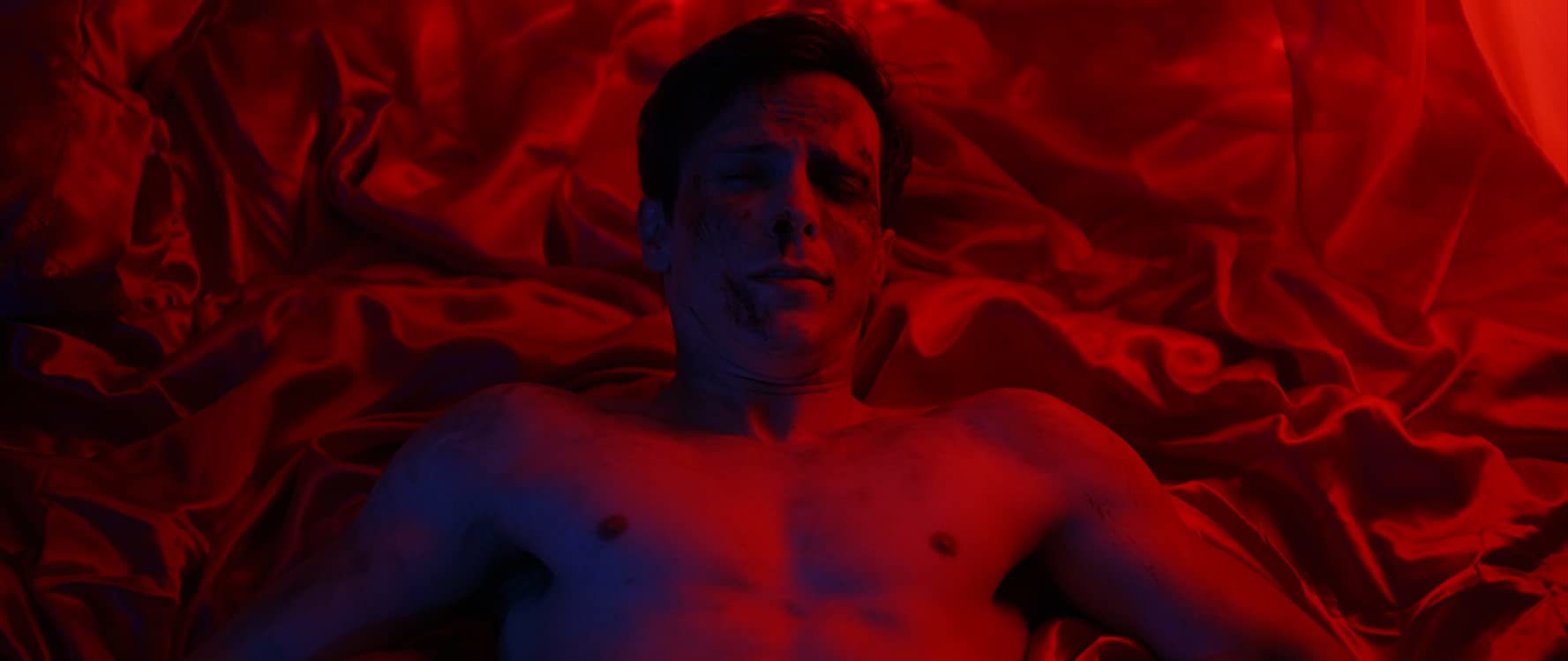 AFTER DARK (World/Online Premiere)
Dir: Charlie Steeds. Starring: Natalie Martins, Derek Nelson, Jessica Alonso. UK (2020) 90mins
On a drunken night out, Jennifer is seduced into spending the night with a mysterious stranger and later wakes with no memory of the night's events. Soon, a strange infection causes an unusual sickness within her, and with the help of her reluctant best friend Jennifer must figure out the cause of her sickness, before she becomes something monstrous...
Our resident director, Charlie Steeds, is back with an exclusive advance screening of his latest neon drenched, merlot dripping delight; boasting one of the most maniacal and brilliant soundtracks we've heard in years.
Content warning: this film contains Barrington De La Roche. You have been warned.

---
Screening with THIRST TRAP
Dir: Steve Flavin. Starring: Steve Flavin. USA (2019) 4mins
Hooking up sure can be thirsty work...
+ TEA PARTIES ARE FOR BABIES
Dir: Teja Rose. USA (2020) 8mins
What if instead of Wonderland, Alice fell down a rabbit hole of drug fueled clubbing and booze fuelled make outs? The mad tea party would sure end up curious...