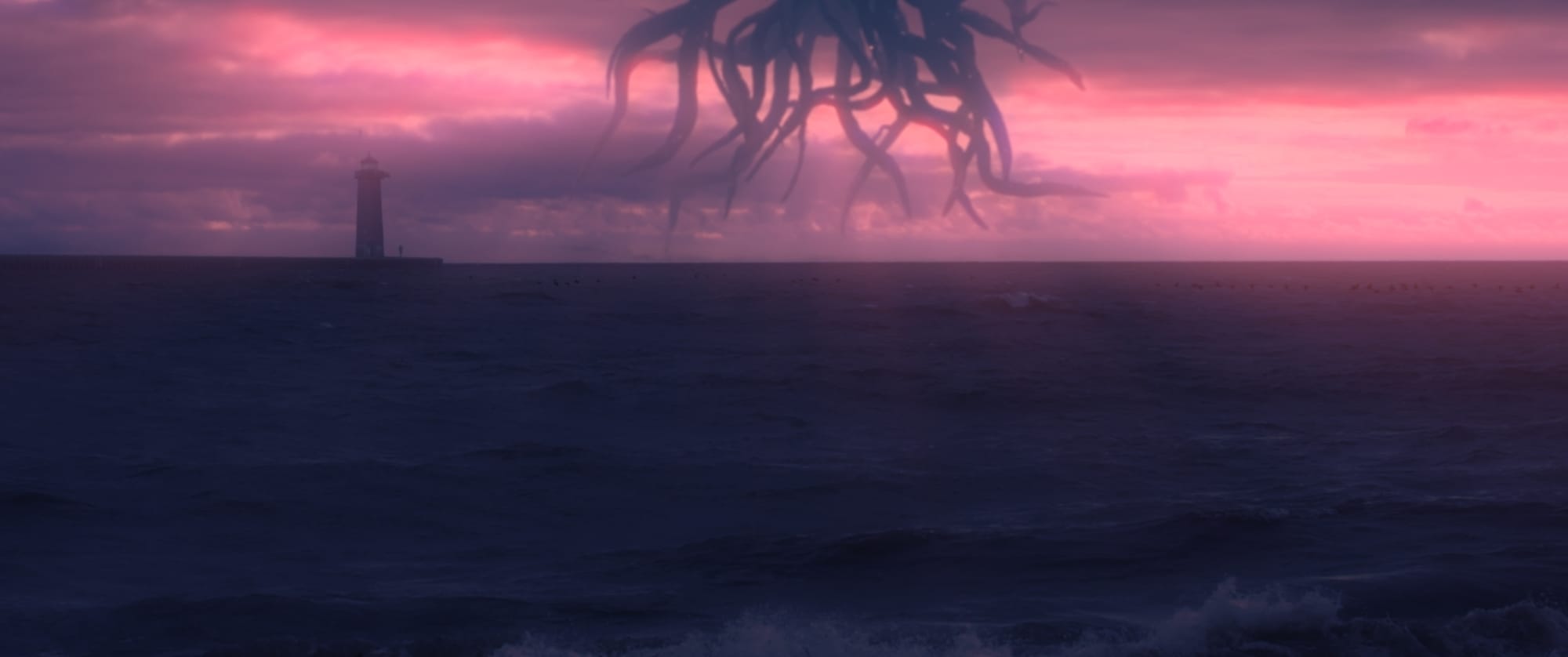 THE FEAR OF LOOKING UP (UK/Online Premiere)
Dir: Konstantinos Koutsoliotas. Starring: Friday Chamberlain, Suzan Crowley, Hans Fleischmann. Brazil /UK (2019) 90mins

While chasing a cryptic serial killer inspired by the God of Sleep, a young police officer's life spirals into turmoil following the equally cryptic death of her girlfriend. Dealing with the need for both justice and revenge, Jamie's handle on reality starts to slide as grief begins the blur the lines between reality and nightmare.
Part police investigative noir, part cosmic fantasy and very much a deeply personal exploration of grieving; all with a healthy shot of Lovecraft (minus the misogyny and homophobia). Prepare to be hypnotised...
---
Screening with: THE PAIN WITHIN US (UK / Online Premiere)
Dir: Dylan Murray. Starring: Eryka Alanna, Chelsey Moore. USA (2019) 15mins

After losing her wife in a deadly car accident, Ray finds herself haunted by a soaking wet figure in the same home that she once shared with her partner. Ray soon questions if she is being haunted by more than just the guilt of losing the love of her life.
+ UNUSUAL ATTACHMENT
Dir: Michael Varrati. Starring: Ben Baur, Francisco Chacin, Felissa Rose. USA (2020) 13mins
When Hunter thinks he's found...and lost...the love of his life on a sketchy video chat site, he scours the net to reunite with his missed connection...only to find something far worse in the process. Shot and and created entirely during Lockdown, this is testament to the ingenuity and invention of the horror genre.