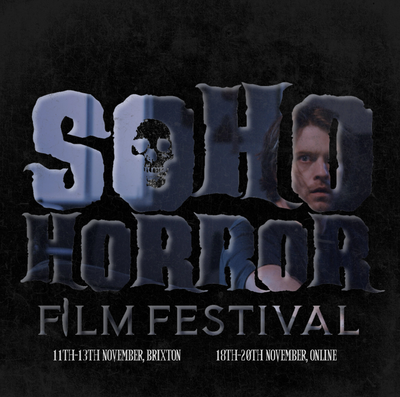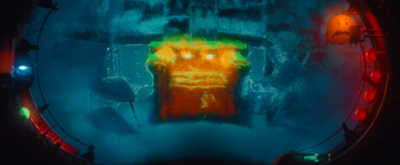 Soho Horror Film Festival 2022 First Wave Tease
This November, the Soho Horror Film Festival returns for its 5th year, unleashing their biggest and most fearsome line-up yet. From November 11th through 13th the festival will take over the silver screen at the Whirled Cinema, Brixton for a 3 day in-person extravaganza. Then, in their continued efforts to remain as inclusive and accessible as possible, the festival will maintain its vanguard of online accessible screenings from the 18th - 20th November, with distinguished exclusive programmes to both the in-person and virtual festivals.
Thirteen may be unlucky to some, but with just thirteen weeks to go until we are in the heart of Soho Horror Fest 2022, it seemed the perfect time to give you a tease of the frights and delights we have to come.
Continuing the festival's cornerstone of platforming LGBTQ+ voices within the horror genre, we are delighted to announce the International Premiere of Daniel Montgomery's heartbreak haunter THE JESSICA CABIN. Relationships can be tough when you're queer, and swiping right is pretty tricky when you're a bodiless spirit; so finding Mr Right when you're a gay ghost is next to impossible! Luck may have it then for spectral romantic Jackson when he falls for recently heartbroken Nicky… the only problem is, Nicky is very much alive. Well, they do say opposites attract. From the team that brought you 2021 short POLTERGAYS, THE JESSICA CABIN is a hilarious and tender spookfest starring indie horror darling and Soho Horror Fest alumni Chase Williamson alongside an ensemble of characters you're sure soon to fall in love with.
Additionally, for the first time ever at Soho Horror Fest, we will be hosting a single screening that will be accessible for all ages. As horror fans, we are all indebted to the gateway films that paved the way for our love of the genre: GREMLINS, GHOSTBUSTERS, HOCUS POCUS, POLTERGEIST; films that showed us a spooky glimpse at the darkness we would soon come to love. We think it's important to make sure our future hardcore horror heads have a safe space to explore their love of the genre and are welcome in our Soho Horror Family. To capture the age of innocence even better -where all we'd see of a film for the first time may be a glimpse or tease in the pages of Fangoria or Darkside magazine-, we won't be announcing the film until October, but instead we will leave you with this one teaser image below. But rest assured, this fabulous future cult classic is more Munster's than Martyrs.
And for those that are unable to attend our physical festival, worry not; screening exclusively online as part of Sohome Horror Fest 2022, will be the UK Premiere of Elias Manar's harrowing found-footage shocker WHAT IS BURIED MUST REMAIN. When three young filmmakers set out to make a documentary, they are confronted by supernatural forces engaged in a war for the very soul of the land they stand on. Making the film even more resonant is that it is made in collaboration with the Lighthouse Peace Initiative, an organisation giving young Syrian refugees an education and a safe environment to express repressed emotions through art. Director Elias Manar said on the film "With this film we explored the history of our culture, through the genre of horror. The filming took place under gruelling conditions, in the midst of a global pandemic and the economical collapse of Lebanon. I hope you'll be able to experience the charm and optimism that naturally emanates from these young Syrian filmmakers as they are living in the nucleus of one of the largest humanitarian crises in our lifetime"
On these films festival director Mitch Harrod shared "We could not be more proud as a festival to present such essential pieces of film as this; ones that bolster our ethos in the power, catharsis and community that horror filmmaking and films can create. Both THE JESSICA CABIN and WHAT IS BURIED MUST REMAIN are perfect examples and champions of this very philosophy; but these are just 2 of over 25 incredible and diverse films that we will be presenting as part of our hybrid festival this year. Your nightmares are due a system update, and we've got you covered this November"
The full line-up of films will be revealed on Tuesday the 1st of October and more information, as well as contact details, submissions, ticketing, and volunteer opportunities can be found at www.sohohorrorfest.com. Limited early bird festival passes are on sale now.