---
SCREAM THERAPY (UK Premiere)
Dir: Cassie Keet. Starring: Harley Browyn, Geri Courtney-Austein, Rochelle Anderson. USA (2023) 78mins
Five best friends, all struggling in their personal lives, head to the desert for a girls weekend of drinking, drugs, and restorative scream therapy. Their vacation takes a sharp turn when they cross paths with a cult of incels who are on a very pressing human sacrifice deadline.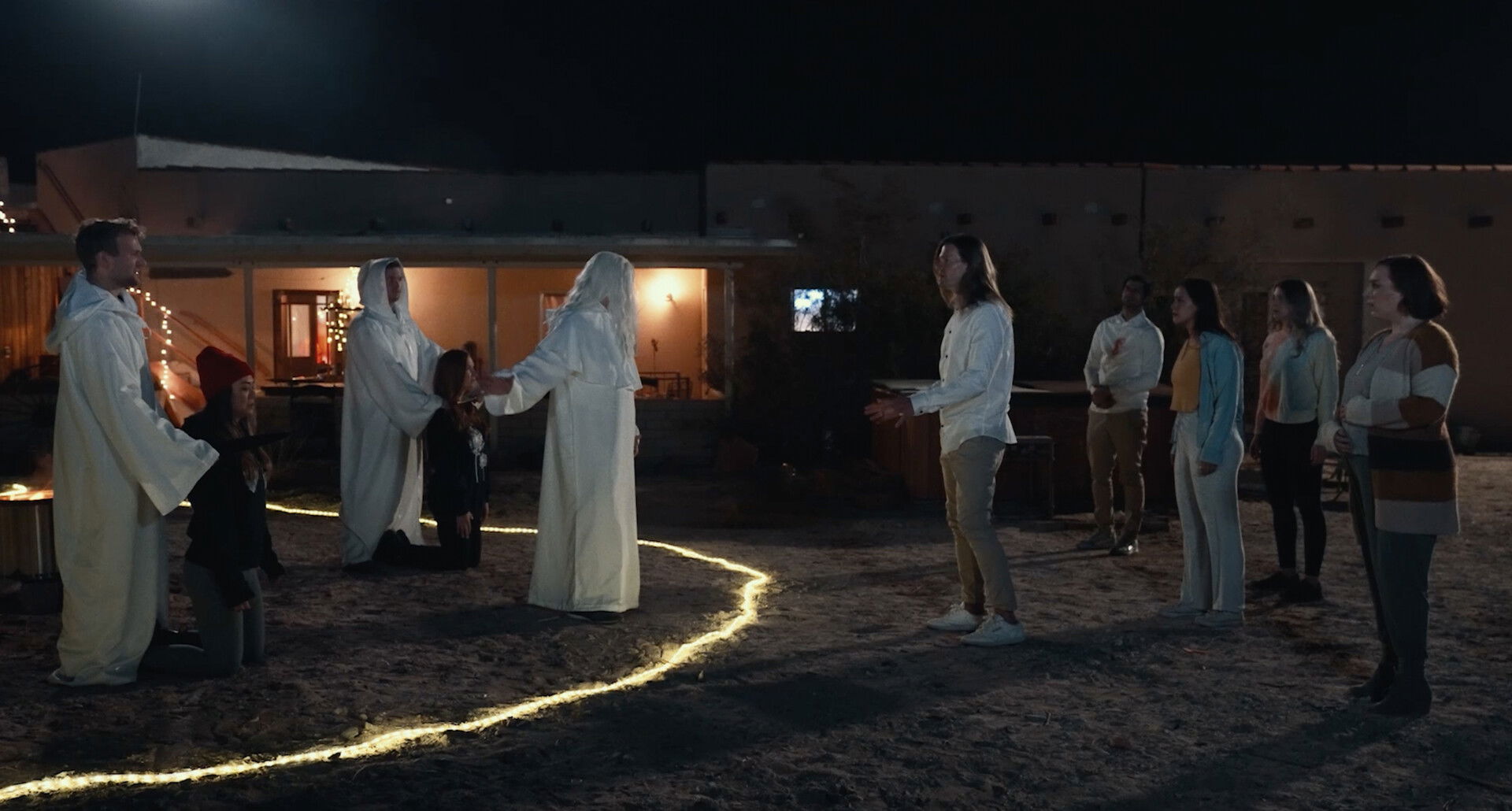 ---
Screening with CHLOE'S HAPPY HOUR (UK Premiere)
Dir: Patrick Rea. Starring: Paige Maria. USA (2023) 8mins.
Chloe, an exhausted mom, livestreams her daily woes to her internet followers.
and MY SCARY INDIAN WEDDING (European Premiere)
Dir: Ramone Menon. Starring: Misha Molani, Patrick Rutnam . USA (2023) 10mins
A cursed bridesmaid is forced to track down and marry her soulmate to escape the wrath of a malevolent demon called The Manglik.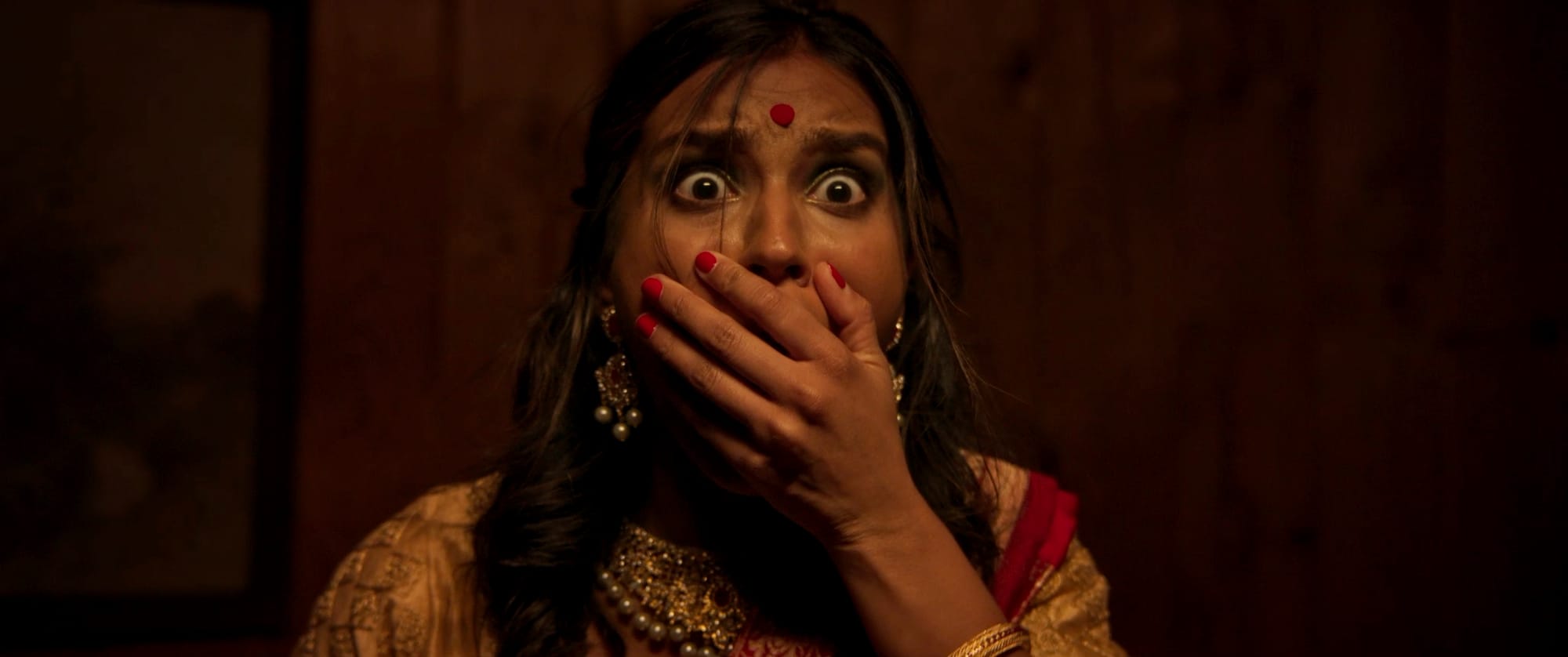 ---