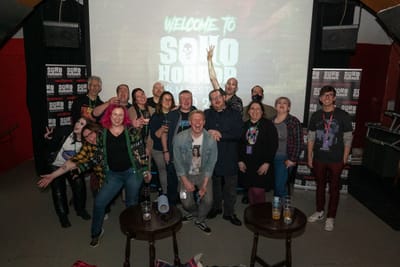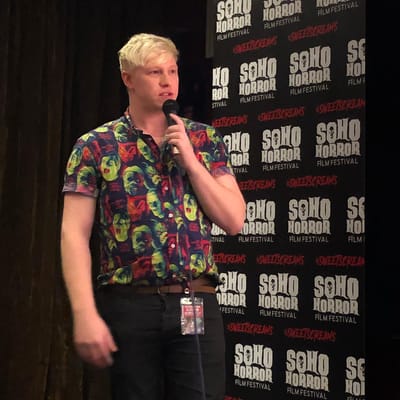 Soho Horror Fest returns 2023, for Horror Pride - the worlds largest online LGBTQ Horror celebration- in June; and at the Whirled Cinema, Brixton and Online in November.
The Soho Horror Film Festival is one of the UK's newest and most punk rock genre film festivals; bringing a whole new slate of terror to the UK in an intimate and unqiue setting. Forever championing the accessibility of horror for all and waving the progress Pride flag that #HorrorIsQueer.
Soho Horror Fest is built on the principle of three I's:
Independent
; Striving to provide films a chance at playing the big screen, that may not otherwise get to.
Intimate
: Presenting films in an environment that is welcoming to all, always maintaining our horror-family community.
Inclusive
: Always being both a platform for minority or marginalised filmmakers and voices - be it from race, gender, sexuality; and also being a festival that is a safe space to everyone. We are the weirdos, mister.
We run a 3 day physical festival in the heart of Soho, London every November. But in the advent of the COVID-19 Pandemic and subsequent lockdowns became the first UK festival in May 2020 to host online and have since ran 10 virtual festivals - entirely on a free / donate-what-you-can-basis - providing essential entertainment and escapism for our incredible audience. We also annually host a Horror Pride-the largest LGBTQ horror celebration in the world- every June.
Join us and experience an eclectic mix of horror, suspense, LGBTQ+, thriller, dark fantasy, sci-fi and the most pitch black of comedy, dilligently harvested from all corners of the globe with many of the films showing for the first time in the UK. Soho Horror Film Festival prides itself on showing the breadth and depth of the genre; films that challenge, entertain, drop your jaw, strain your smile and redefine your boundaries.
#SweetScreams